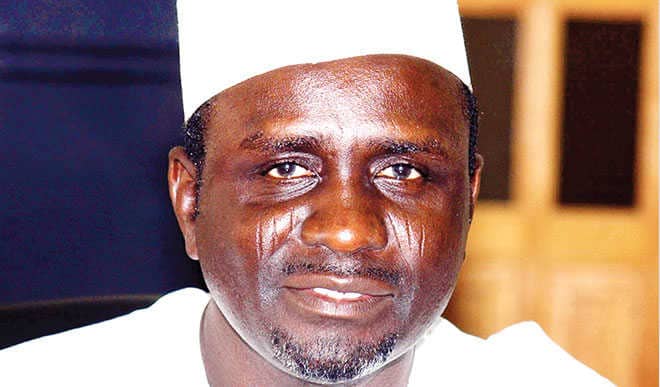 The lawmaker representing Kano Central senatorial district, Ibrahim Shekarau is 'set' to dump the New Nigeria Peoples Party (NNPP) for Peoples Democratic Party (PDP).
According to DailyNigerian, Shekarau took the step to join PDP after the presidential candidate of the party, Atiku Abubakar offered him a 'mouth-watering position'.
Recall that the former Governor of Kano State recently dumped the All Progressives Congress for NNPP.
Shekarau upon his defection to NNPP secured an automatic senatorial ticket to the party.
A further report had it that the NNPP leaders upon sensing Shekarau's plan to join PDP set up a 3-man delegation.
The delegation comprised the NNPP governorship candidate in Kano State, Abba Kabir-Yusuf, the senatorial candidate of Kano South, Kawu Sumaila and a candidate for House of Representatives, Kabiru Rurum.
They tried to meet with Shekarau on Friday night (last week), but the former Governor denied them an audience.
A source who is close to the defection plan Shekarau said the lawmaker has reached a deal with the PDP and is expected to announce his defection soon.
An insider disclosed that Shekarau on Sunday summoned an emergency meeting of his political advisory council, known as the Shura Consultative Assembly to inform them of his intentions.
DailyNigerian noted that a 21-member committee will meet on Tuesday (today) at 4 pm to finalise the defection arrangements.
They would also discuss how to manage the backlash that might follow Shekarau's defection.
A source said Atiku will meet with Shekarau at his Mundubawa residence before his formal announcement.
The source said, "The truth is that Atiku has made some mouth-watering offers such as ministerial and parastatal slots to Mallam. This is in addition to appointing him as the North West campaign coordinator and in charge of campaign finances in the region."
Another source while giving the reason for Shekarau's decision to dump NNPP, said that the party failed to accommodate some of his associates.
The source said, "The NNPP only offered the senatorial ticket to Shekarau without giving any ticket to Mallam's associates. So there is deep resentment among Shekarau's associates who felt that Mallam only negotiated his senatorial slot alone and did not make efforts for them."
This article was originally published on Naija News