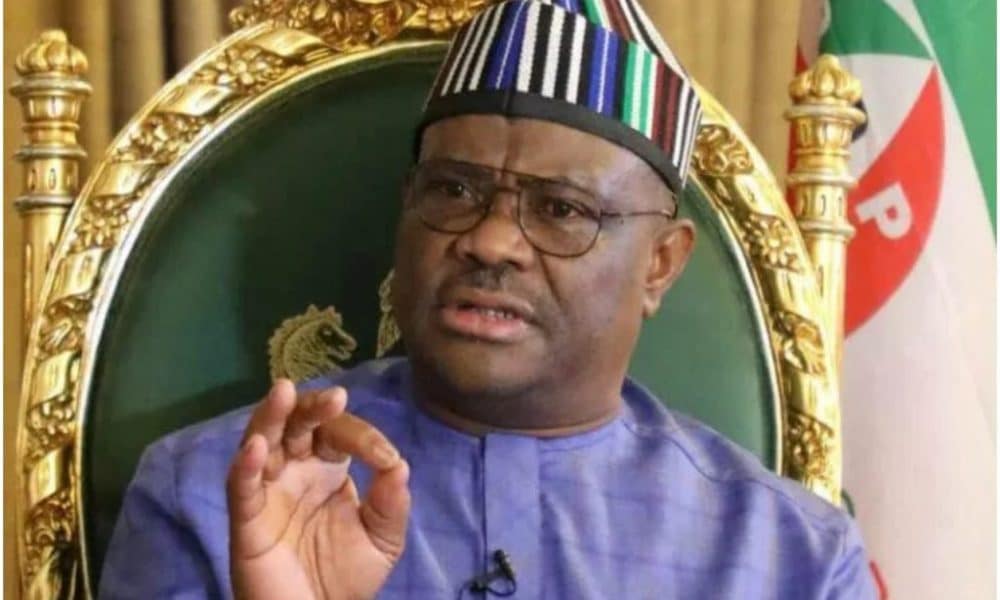 Rivers State Governor, Nyesom Wike, on Tuesday, disregarded the usual tradition of inviting special guests to commission state projects.
Naija News reports that the Peoples Democratic Party (PDP) Chieftain commissioned a newly constructed VIP lounge at the Port Harcourt International Airport.
While expressing fears that the Federal Airport Authority may not be able to maintain the facility, Wike, during his speech, urged the project contractor to send him the cost of maintaining the project.
According to DAILY POST, Wike, at the end of his speech, asked the Bauchi Stata Governor, Bala Mohammed, who was present at the event, to accompany him to cut the ribbon.
This is unlike the usual tradition where a special guest of honour is invited to speak to the people before commissioning the project.
Wike Gifts Peter Odili Multi-Million Naira House
The former Governor of Rivers State, Peter Odili was gifted a multi-million naira house by Wike, on his 74th birthday.
Wike was Chairman of Obi Akpor Local Government Area when Odili governed the state between, 1999 to 2007.
The Peoples Democratic Party Governor while celebrating Odili at a ceremony organised by the state government, appreciated the former governor for the role he played in his emergence as governor.
According to Wike, Odili had shown him how to achieve his ambition and the possibility of being betrayed.
Wike, who described Odili as one of the best politicians in Rivers State, added that Nigerians missed that they did not have him as president.
This article was originally published on Naija News