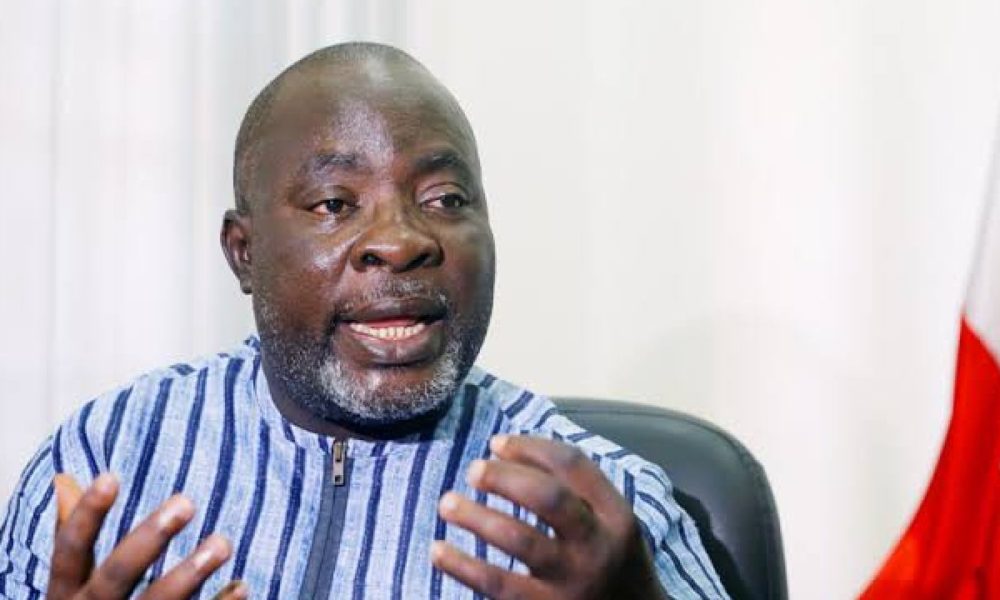 Former spokesman of the Peoples Democratic Party, Kola Ologbondiyan has reacted to the decision of the Rivers State Governor to invite members of the opposition party to commission projects in his state.
According to Ologbondiyan, Governor Wike is known for inviting members of the opposition party to commission project, adding that its not because of the crisis in PDP.
He recalled that Wike had once invited the former Governor of Imo State, Rochas Okorocha and Senator Ali Ndume to commission projects.
Ologbondiyan further stated that Wike's decision at that time was not condemned by people, he wondered why people are suddenly attacking him.
Speaking on Wike's meeting with Peter Obi, Ologbondiyan said the former Governor of Anambra State could be meeting with him because of vote.
Ologbondiyan speaking on Arise TV on Wednesday said, "Well, there is so much hysteria in the public space over what Governor Wike is doing; how PDP will survive and all that. But there are ways that politics work and there are things that you see in politics that hardly border you.
"Because there are interests that are stronger than what you are seeing in the public. Firstly, what is strange about Governor Wike inviting people from the opposition party to come and commission projects? He has been doing that and I can recall that he once invited Senator Ali Ndume, Senator Rochas Okorocha and in all these instances there were no issues about if Governor Wike was going to APC.
"The discussion then was that he was trying to attract these people to come and join the PDP. So, he has not done something far from what he has been doing before. But having said that, you talked about Peter Obi going to Rivers State and hobnobbing with PDP governors and Wike, we must recall that prior to that meeting, Peter Odili celebrated his 74th birthday and people were there so it is not strange.
"And it won't be a surprise if Peter Obi on his own consider it necessary to meet up with Wike because he is looking for votes and he can go to anybody. That is what politicians do when he or she is looking for votes."
This article was originally published on Naija News