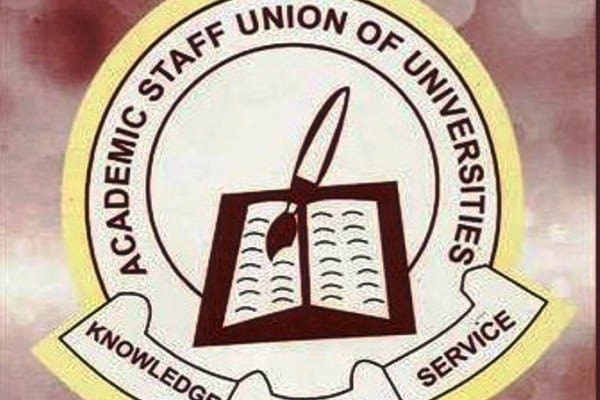 Welcome to Naija News compilation of the latest news on the Academic Staff Union of Universities (ASUU) strike for today, 18th July 2022.
Naija News reports that universities lecturers have been on strike since February 14, 2022 over unresolved issues with the federal government.
Some of their demands include improved welfare for lecturers, revitalisation fund for public universities, implementation of the 2009 agreement, and dropping the Integrated Payroll and Personnel Information System (IPPIS) for the University Transparency and Accountability Solution (UTAS).
Strike Continues As ASUU, FG Meeting Ends In Deadlock
The lingering strike by the Academic Staff Union of Universities (ASUU) looks set to continue after the association's meeting with the Muhammadu Buhari-led federal government ended in deadlock on Tuesday.
Naija News understands that a team of the Federal Government led by Nimi Briggs met with the representatives of ASUU at the headquarters of the National Universities Commission (NUC).
However, reports revealed that the team did not place any fresh offer before ASUU, it only begged the union to suspend its ongoing strike.
"The meet with the FG's team was headed by Professor Nimi Briggs and it started by 12:00pm and ended by 3:00pm. There was no new offer on the table, they simply begged us to call off the strike," the top ASUU official told The PUNCH.
"The lecturers left angrily, though we cannot really ascertain what was discussed with them as you can see, we were not invited, but the proposal presented was rejected", a top ministry official also added.
Also speaking on the meeting, a member of the ASUU National Executive Committee stated that the government was "unserious" with the negotiations.
ASUU Has Blackmailed Every Every Government – Buhari's Aide
An aide to President Muhammadu Buhari, Lauretta Onochie has accused the Academic Staff Union of Universities (ASUU) of blackmailing governments in Nigeria.
The Special Assistant to the President on Social Media made the accusation in a tweet via her Twitter handle on Tuesday.
Onochie called on the National Assembly to enact laws that would mandate the leadership of the union to pay the salaries of striking members.
The presidential aide said it is unfair for ASUU executives to live off the union's dues alone and other members suffer the consequence of the strike.
She wrote: "ASUU has blackmailed every government in Nigeria. The National Assembly should enact a law that mandates ASUU to pay the salaries of striking members.
"The current situation where ASUU executives alone, live off union dues leaving members high and dry, is unfair to their members.
This article was originally published on Naija News