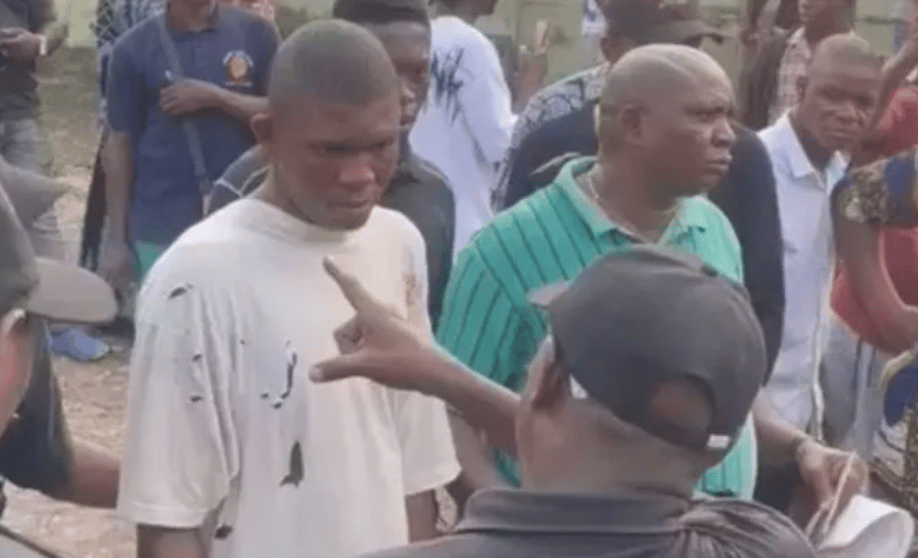 There was drama on Thursday when a man identified as Osaro Nappiar noticed the corpse of his mother at an Edo ritualist den.
This is coming after the Edo State police command discovered at least 20 embalmed bodies in a building along the Asoro slope off Ekenhuan Road in the Usebu quarters of Benin City.
The state command arrested three suspects, Chimaobi Okoewu and Oko Samuel, both from Afikpo in Ebonyi and Gideon Sunday from Akwa-Ibom linked to the den.
Nappiar discovered the body of his mother after he visited the den of the ritualists when it was uncovered.
The spokesman of the police command, Chidi Nwabuzor, while speaking to newsmen said Nappiar told them that he deposited the corpse of his mother at a mortuary run by one Chukwu Otu.
He further stated that he was looking for funds for a befitting burial for his mother.
Nwabuzor said, "The man clarified that the owner of the place who is on the run (Otu) was operating somewhere at 1st East Circular Road, Benin City where his mother's corpse deposited."
He noted that Nappiar told the police that his mother died at a hospital at Uselu last year.
Nwabuzor said the man took the corpse to Otu's place but had not gone there since then because he had no money for the burial.
According to him, when Nappiar raised the money for his mother's burial, he went to the place but was told Otu had relocated to Ekenwan road, Asoro area, and when he got there, they asked him to produce evidence of the corpse deposited there, but he was not with a card earlier given to him.
Nwabuzor added, "As he was unable to produce the card, they asked him to come on another day and that was why he came down here. He has produced the card and that card is now with the police."
Nwabuzor said four suspects who were arrested have been helping the police in their investigation.
This article was originally published on Naija News