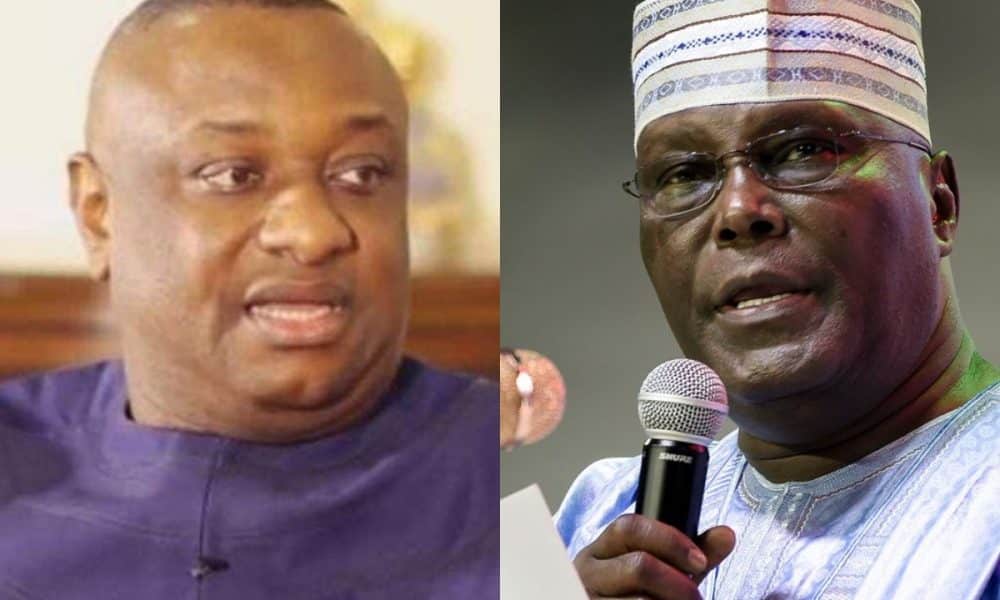 The Minister of State for Labour and Employment, Festus Keyamo (SAN) has mocked the Peoples Democratic Party (PDP) presidential candidate, Atiku Abubakar, over false claims he made.
Naija News reports that Atiku during his interview with Arise TV a few weeks ago made several claims about his plans for Nigeria and his track record in public service.
However, a fact-check by TheCable shows that the claims of the former vice president are false.
Claim 1: Abraham Lincoln contested the presidency five to six times before he won.
This is false, as Lincoln won his first bid for the presidency in 1860 and was re-elected in 1864.
Claim 2: There is no law stopping public officers from doing business in Nigeria.
False. The Nigerian legislation does not permit full-time public officers to run businesses except for farming.
Claim 3: Egypt has a population of about 80 million and more than two million policemen.
False. According to the United Nations population fund, Egypt's current population stands at 106.2 million. Also, the total strength of Egypt's armed forces was estimated in September 2014 at 458,500.
Claim 4: The oil sector represents 20% of Nigeria's GDP.
False. Data made available by statistics showed that between the fourth quarter of 2018 and their quarter of 2021, the contribution of the oils sector to the country's GDP was less than 10%
Claim 5: There are 17 security outfits in the country, all headed by a section of the country.
Partially incorrect as most of the heads of security agencies are from Northan Nigeria. However, a few of the security agencies are headed by southerners.
Reacting to this, Keyamo, who doubles as the spokesman for All Progressives Congress (APC) 2023 Presidential Campaign Council, took to his Twitter page to share a video.
Making a mockery of Atiku, Keyamo wrote: "Extremely Embarrassing".
This article was originally published on Naija News