The Ekiti State Police Command has paraded 45-year-old prophet, Adeleye Akingbaso, who was remanded for raping a 13-year-old girl, in Ekiti State.
Naija News reports that the Command spokesperson, Abutu Sunday, in a statement on Thursday, August 18, said the Juvenile Welfare Centre (JWC) Unit of the State CID, arrested the suspect, at Ijadu Olorunsogo, Ado-Ekiti, on August 12, for unlawfully having carnal knowledge of the teenager.
According to the Police boss, Akingbaso raped the victim with claims that he intended to spiritually deliver her and threatened her with madness if she tells anyone.
He said: "Investigation revealed that the suspect, on noticing that the victim's mother had left home for a vigil in the Church, sneaked into their room and committed the act, claiming that he intended to spiritually deliver the victim. He further promised to attack her spiritually if she informs her mother.
"The suspect initially absconded after committing the offence but was later arrested by the Police. During interrogation, he confessed to the commission of the crime and was arraigned accordingly."
He Woke Me At Midnight
Narrating the incident, the young girl said the prophet was her mother's lover, who often sleeps in their house.
She added that he raped her after her mother left for night duty and warned her never to tell anyone.
The victim said: "the Prophet is my mothers' man-friend, he used to sleep in our house; on that day, my mummy left for night duty but the Prophet slept in our house. In the midnight, he woke me and said I had bed wet, I said no, he gave me shea butter and salt to rub my private part, I did as he directed, when I woke on the second day, I saw him beside me and discovered that I have been raped, he warned me not to tell anybody because I will run mad.
"He came back on the third day, he said, he wanted to renew what he gave me earlier by having sex with me, I ran out of the house and informed our neighbours, they called my mother and narrated what happened to her, he was arrested and handed over to the Police."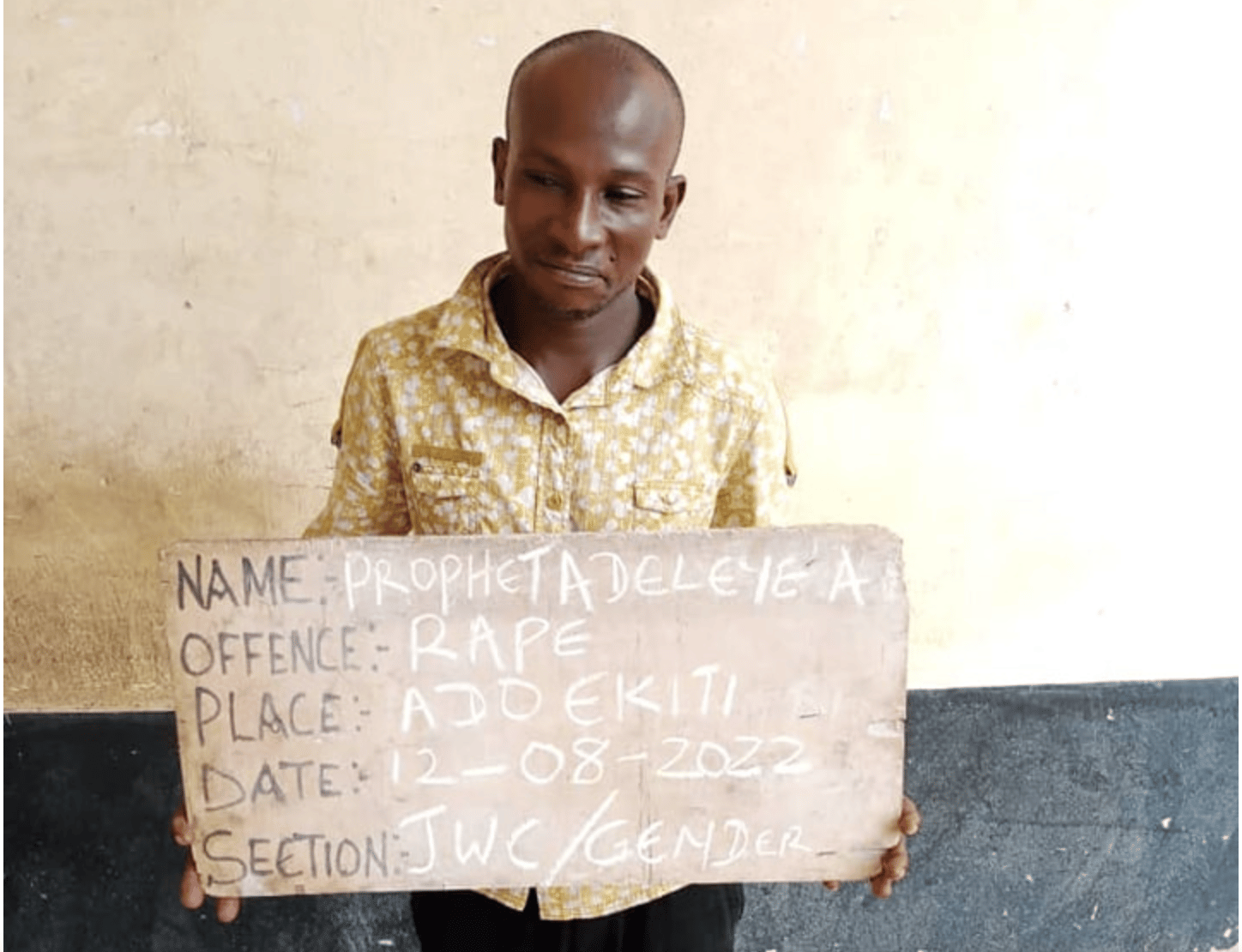 This article was originally published on Naija News