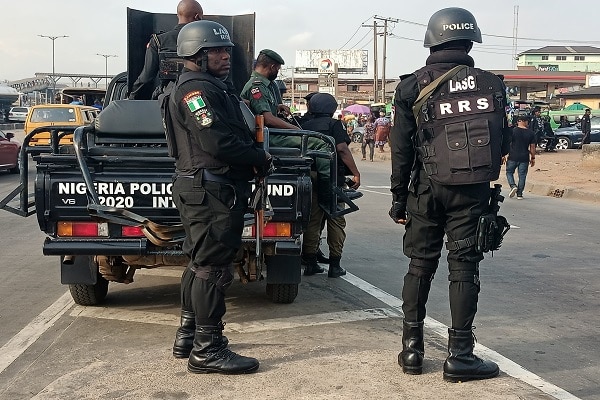 The Lagos State Police Command has denied putting Lagos on any form of lockdown due to threats of insecurity.
The clarification was made on Thursday by the Lagos State Commissioner of Police, Abiodun Alabi who urged residents to go about their lawful activities without fear.
Alabi explained that entry and exit points in Lagos are being closely monitored by security agencies to forestall any security breach but the state is not on any kind of lockdown.
He added that the increased presence of police officers carrying out stop and search duties is a proactive and preventive measure to nip crime in the bud.
Alabi was quoted by Punch to have said, "It is just stop-and-search which is just preventive measures. It is just proactive and preventive measures because of the prevailing security situation in the country.
"We were advised to put in place preventive and proactive measures, so, partial lockdown where, we are just doing our normal stop-and-search to prevent crime, and it is at the entry and exit points and not that Lagos State is on partial lockdown.
"Where is a partial lockdown? is there anything like partial lockdown? it is just stop and search as preventive measures."
This article was originally published on Naija News