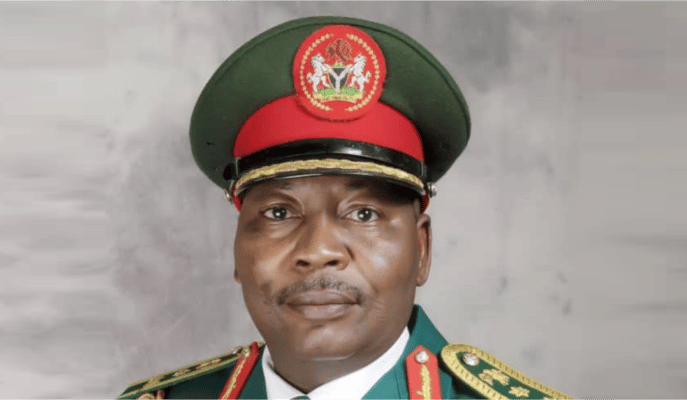 A former spokesman of the Nigerian Army, General Usman Kukasheka (rtd) has disclosed that some powerful politicians wanted the military to execute a coup and remove former President Goodluck Jonathan from office at a time late President Umar Musa Yar' Adua was sick.
According to him, former Chief of Army Staff, Lieutenant General Abdulrahman Dambazzau (rtd) under whom he served could have easily given the order for the coup and become Head of State but he resisted the pressure.
Kukasheka added that when the international community learnt about the pressure on the military to take over power, it reached out to Gen. Dambazzau who in turn promised that the military would not take over power or undermine the nation's democracy.
Naija News understands Kukasheka who was the Army Public Relations Officer under General Danbazzau as the Chief of Army Staff made the disclosures on Tuesday in Abuja while speaking at the 11th Blueprint Lecture/Award series.
He added that the details of those behind the coup plot have not been publicly exposed and that is part of the reasons Dambazzau is yet to release his memoir despite being a prolific writer as the memoir would expose them but the records are fully in place.
He said, "I'm not surprised that when they are showing him (Dambazzau) on the screen, they said he's now a politician, I know he is a soldier per excellence but one thing Nigerians do not know about him and I'm not surprised it was juxtaposed in the paper, was the fact that if we are counting champions of democracy in this country, there is no way you will not mention the name of Leutnant General Abdurahman Bello Dambazzau, CFR and I will tell you why.
"Wayback in the days when President Umaru Yar' Adua was sick, he (Dambazzau) was the Chief of Army Staff and I had the privilege of being the Public Relations Officer in the Office of Chief Of Army Staff and we always moved together.
"Till now, that is why even though he is a prolific writer, he's yet to come out with his memoir. The part of that memoir is an expose of those people that undermined democracy in this country.
"I'm saying this with every sense of responsibility because that time, some group of politicians were the ones lobbying him to take over government unconstitutionally.
"We have the records, in fact, we have started writing the memoir, with due respect to him, I said let him mention the individuals so that posterity will know them for who they are and what they are.
"Up till now, we are still contending with that issue and I know the international community showed concern to the extent that they had to meet with him where he promised that he would not take over government. In some part of the country they call us women because an opportunity had come and we did not take advantage of it to take over government.
"Some people have made sacrifices. In those days whenever we go to Kaduna to inspect the then rehabilitation 44 Nigerian Army Reference Hospital, people openly ask questions which sort of uniform were we wearing, when is the announcement going to be made about taking over government.
"It was a matter of simple phone call to roll out the tanks in three divisions, by then Gen. Dambazzau could have been Head of State but he resisted that temptation simply because he had the interest of this nation at heart and he knows democracy is the best form of governance in this country."
Attempts to get a reaction from the Army were not successful as at press time as calls to the Army Spokesperson, General Onyema Nwachukwu rang out without getting picked.
This article was originally published on Naija News