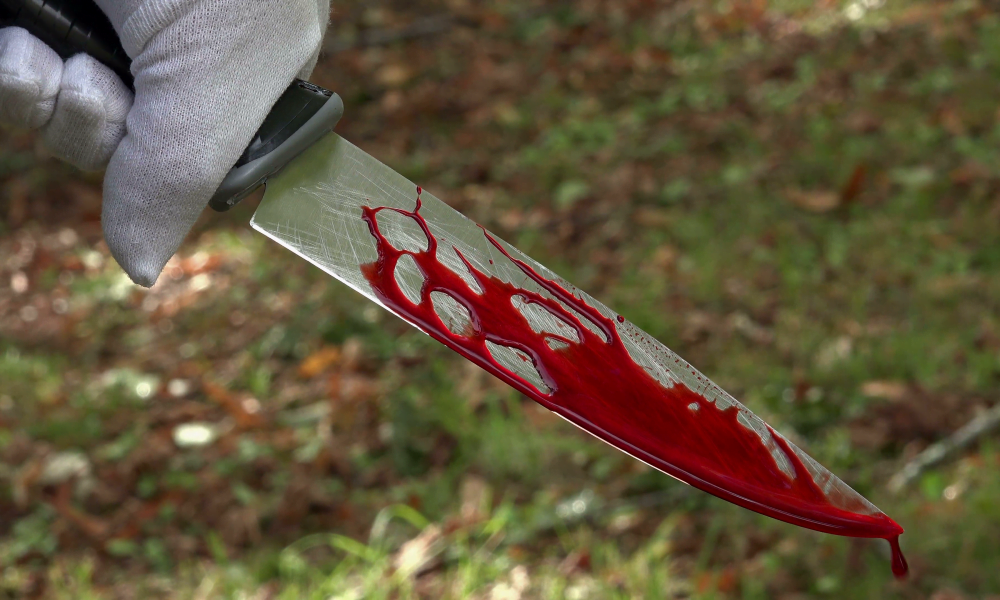 A Ghanaian man, Kofi Atta is currently in critical condition after accidentally chopping off his scrotum while sleeping.
The victim who is in the hospital receiving treatment told BBC Pidgin that the incident happened while he was dreaming about cutting meat.
"Right now I am here in the hospital and all they have been giving me is fluids, then some injections but I need surgery, but I don't have money to fuel the ambulance that will be used to carry me to the  Komfe Anokye Teaching Hospital (KATH) for surgery," he said
Kofi Atta disclosed that he was in shock when he woke up from sleep in his own pool of blood.
He noted that after he got up from the chair, that was when he felt a sharp pain inside his manhood.
According to Koffi, "I sat in a chair and dozed off, so as I was sleeping, I dreamt I was cutting meat in front of me."
He added that, in his sleep, he dreamt that he was helping with cutting the meat and distributing to his family, and everything felt so real.
He maintained, that he did not remember how he held the knife, or how he got hold of it while he slept.
This article was originally published on Naija News