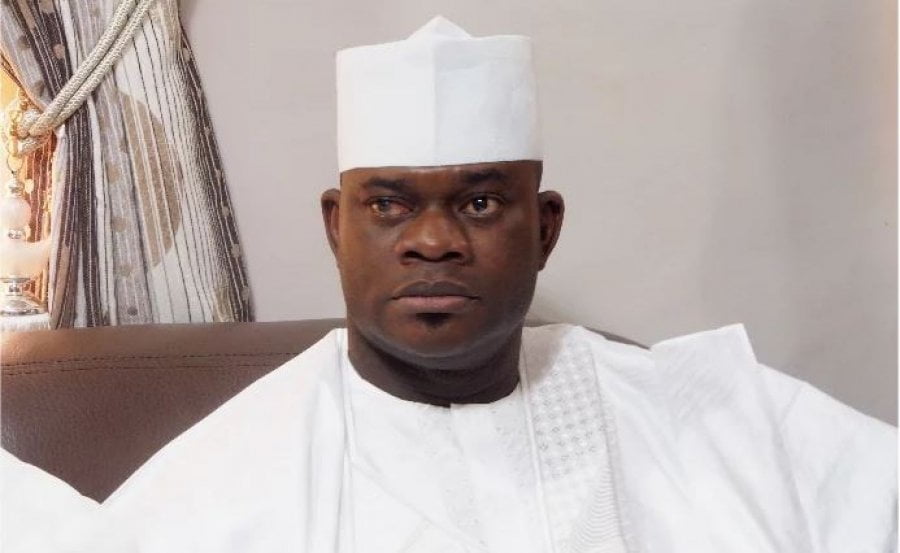 Governor Yahaya Bello of Kogi State has berated the representatives of the Federal Government involved in the negotiation with the Academic Staff Union of Universities (ASUU).
Naija News reports that the Minister of Education, Adamu Adamu, and the Minister of Labour and Employment, Chris Ngige, are the representatives of the government negotiating with ASUU.
Speaking during an interview on Channels Television, on Friday, Bello said the ministers are being insensitive with their utterances and not representing President Muhammadu Buhari well.
The governor stated that President Buhari cares so much about education and the education sector, saying that the Nigerian leader will not allow the education system to collapse under his watch.
Governor Bello said those who the president directed to handle the protracted ASUU strike are embarrassing him, He, however, President Buhari to ensure that the prolonged strike is addressed.
He said: "I don't think they [ministers] are representing Mr President well. This is a man that cares so much about education, and even children during that lockdown were being fed at home.
"Those who Mr President entrusted to handle this protracted issue are not doing justice to it."
Speaking further, Bello said the money spent on the COVID-19 response could have been used to resolve the lingering ASUU strike.
The governor stated that the funds spent on nose masks and hand sanitisers over COVID in the country could have been used to settle the striking lecturers.
"Like I used to say; I'll return to the days when I was a loner, I think I'm still a loner on the issue of no COVID-19. The trillions spent buying nose masks and hand sanitisers… a lot could have solved this ASUU issue, but that's that," he said.
This article was originally published on Naija News