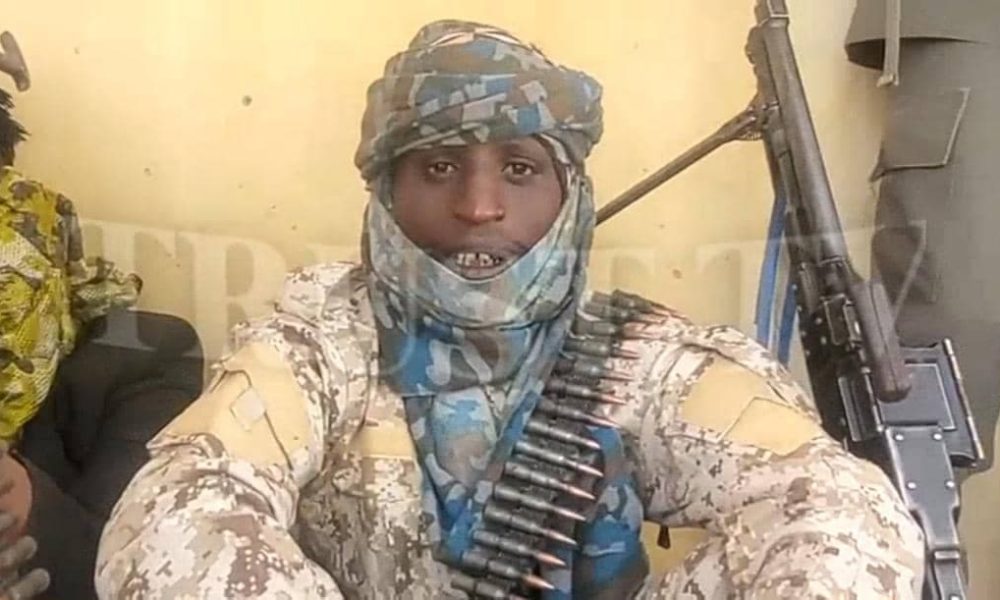 The Committee set up by the Zamfara State Government on Armed Banditry and Related Offenses has disclosed that notorious bandit terrorist Bello Turji must publicly lay down his arms and announce that he has repented.
Naija News reports that the state Deputy Governor, Hassan Nasiha, had on Saturday claimed that Turji had embraced dialogue and pledged to turn against other terrorists.
According to Nasiha, Turji embraced the peace initiative of the Zamfara State Government as part of efforts to end banditry.
He further stated that the decision of Turji to embrace peace has brought peace to the three local government areas affected by banditry.
Recall that several bandits, including Auwalun Daudawa, who masterminded the abduction of Students in Kankara, Katsina state, in December 2020, had publicly surrendered their arms and pledged to be peaceful.
But some of these terrorists returned to the bush and resumed operations.
Speaking on Tuesday, the chairman of the committee, Abdullahi Shinkafi, said most of the bandit terrorists are not sincere.
He said, "As far as I am concerned, I know that he has embraced peace, but I cannot say that he has repented because if he has repented, he has to surrender all his arms and ammunition, come to the government and submit his arms like what other repentant bandits did.
"Anything to do with dialogue with bandits, count me out because most of them are not trustworthy, they are not sincere, they are not honest, whatever you agreed with them, they will still go back to their bad business, most of them."
"The major problem we are having is from the security agencies and the judges and lawyers who are protecting these criminals, when you arrested a bandit with 11 AK-47 rifles, which evidence are you waiting for? He needs to be sent to his creator," he added.
"When an armed bandit was caught in an act, killing people, and you are waiting for investigation, what are you investigating for? Send him to his creator."
This article was originally published on Naija News