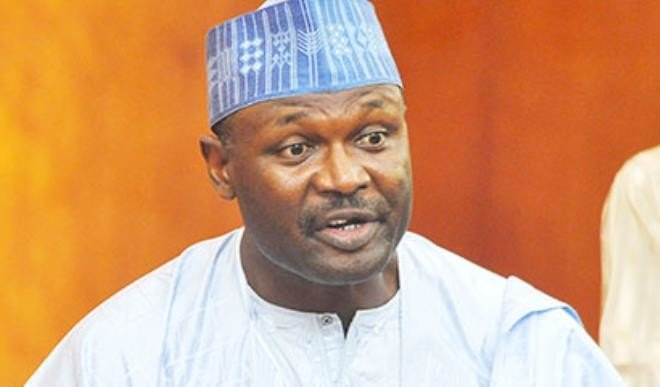 The Independent National Electoral Commission (INEC) has objected against conferring the Attorney-General of the Federation additional power to make rules or regulations for the proposed Electoral Offences Commission.
Naija News reports that INEC Chairman, Mahmood Yakubu, on Tuesday, made the reservations at a public hearing organized by the House of Representatives Committee on Electoral Matters on the bill to establish the electoral offences commission.
According to Yakubu, some clauses in the Electoral Offences Commission Bill, which according to him, may hamper the independence of the commission when established.
The public hearing was chaired by Hon. Aisha Dukku.
The INEC chairman said, "We have studied the 46 Clauses of the Bill under consideration and made 16 comments. I would like to touch on two Clauses and make a general observation while submitting our detailed comments to the Committee. First is Clause 33(1) of the Bill which confers jurisdiction on Federal, State and FCT High Courts to try offenders under the Bill. However, these Courts are already over-burdened. It is proposed that the Electoral Offences Tribunal be established with exclusive jurisdiction to try electoral offenders.
"The second is Clause 44 which empowers the Attorney-General of the Federation to make rules or regulations for the Commission. Conferring additional power to any other body may cause friction or conflict with the Commission which should be independent in the discharge of its functions even if doing so requires a consequential amendment to other laws of the Federation to empower the Commission and guarantee its independence.
"In any case, Clause 1(2)[c] of the Bill grants the Commission power to make its own rules and regulations. Thirdly, because work on the Bill started before the passage of the current Electoral Act into law, all references to the Electoral Act 2010 (as amended), for example, Clause 39(1), should be replaced with relevant provisions of the Electoral Act 2022."
This article was originally published on Naija News