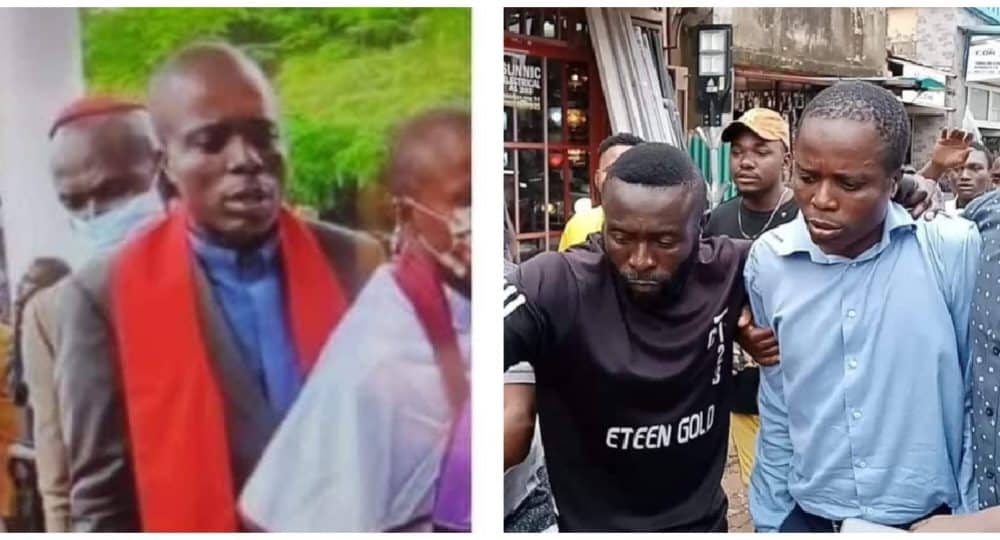 The reason one of the 'bishops' at the official unveiling of Kashim Shettima as the vice presidential candidate of the All Progressives Congress (APC) was at the Dei-Dei International Building Materials Market in Abuja has emerged.
Naija News had earlier reported that the spokesperson of the FCT command, Josephine Adeh identified him as Bishop Hilary C. Okafoh of Madalla, Niger State.
There had been reports that Okafoh was almost lynched by traders at the market after he was identified as one of the 'bishops' at the APC event.
The traders in a circulating video had called him a fake bishop, adding that he is one of the bishops the presidential candidate of APC used during the unveiling of his running mate.
A trader in the market, Hassan Musa, who spoke with Daily Trust revealed what happened on Saturday.
Musa disclosed that the 'Bishop' was at the market to get plumbing materials when he was recognised by traders.
According to Musa, Okafoh was not beaten, he was only insulted until the police came and escorted him out to the market.
Musa said, "When the story of the fake bishops went viral some weeks ago, people were angry that the APC has taken them for fools. So, when he was recognised as one of the bishops, people started insulting him.
"However, he was not touched or beaten. People just gathered around him until the police came and escorted him out of the market."
This article was originally published on Naija News