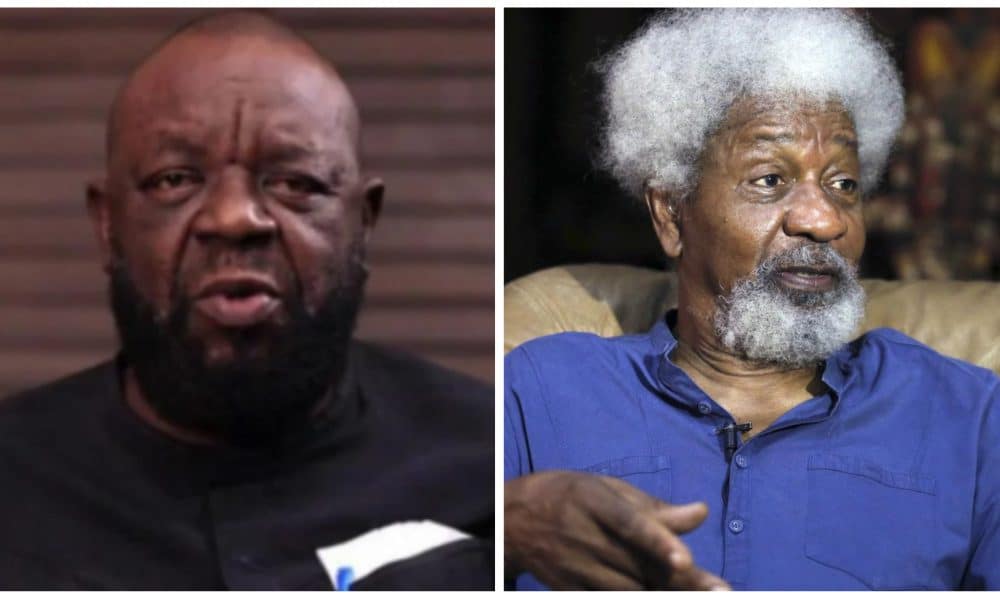 Aloy Ejimakor, Special Counsel to the leader of the Indigenous People of Biafra (IPOB), Nnamdi Kanu, has replied to Nobel laureate, Prof. Wole Soyinka over his statement on the Federal Government's proscription of the group.
Naija News earlier reported that Soyinka had questioned the decision of the government to proscribe IPOB while the Fulani pastoral group, Miyetti Allah group, is not.
According to Soyinka, the inciting statements made by some leaders of the Miyetti Allah group and the threat against other citizens of the country calls for the attention of the government.
In a chat with Channels Television on Monday, Soyinka said if IPOB can be outlawed for pursuing a secession plan, then Miyetti Allah should also be banned for its roles and unguarded statements in the frequent farmer-herders clashes in the country.
Reacting in a tweet via his Twitter handle on Tuesday, Ejimakor said the group cannot be compared to Miyetti Allah, stressing that the two are completely different.
The lawyer said IPOB is registered worldwide, respected by nations and nonviolent, while Miyetti Allah is not.
He wrote: "Why proscribe IPOB and not Miyetti Allah?' – Prof Soyinka.
"Thanks, Prof, but the two can't compare because IPOB is registered worldwide, respected by nations and nonviolent. Miyetti Allah is not."
This article was originally published on Naija News