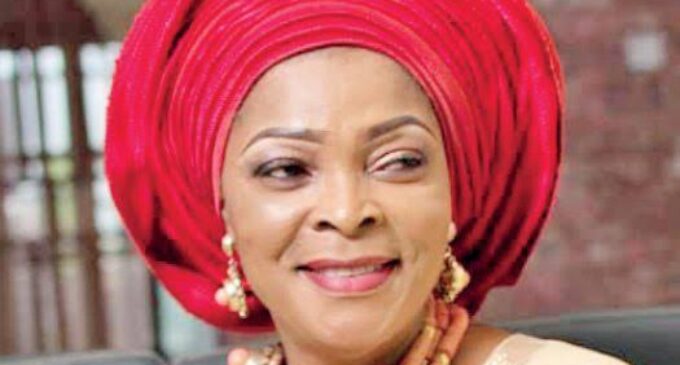 A chieftain of the All Progressives Congress (APC), Ann Agom-Eze, has said she has not been expelled from the party.
Speaking on Wednesday during an appearance on a Channels Television programme Sunrise Daily, Agom-Eze said she has not received any such notice from the party.
Speaking further, the APC chieftain said she remains the party's candidate for the Ebonyi South Senatorial seat, dismissing claims of Governor David Umahi of Ebonyi State being the flagbearer.
She said: "As far as I am concerned, I'm the candidate because the judgment of the 22nd of June proclaimed me the candidate. So, for me, I am the candidate. Though the case is still in court and ongoing, I'm still the candidate," she said.
"I haven't been expelled from the party. You and I know that to expel a person, that person has to be informed but I haven't been informed. It was supposed to have come in writing, letting me know about the offences.
"And I should be able to respond. It is consequent on my response that I will be invited by a committee to look at those issues before a committee is taken.
"I also did not sign any letter of withdrawal also, I didn't know where they got it from. I also didn't lie in court and that's up for the court to decide."
Naija News recall that on July 22, a Federal High Court in Abakaliki dismissed a suit filed by Umahi, asking the court to recognise him as the APC candidate for the senatorial district.
However, the court recognised Agom-Eze, who came second in the May 28 senatorial primary election for Ebonyi south, but ordered that a fresh primary election be conducted within 14 days.
The APC conducted a fresh primary election on July 31, and Umahi was declared the winner.
Following this development, the Ebonyi chapter of the party announced the expulsion of Agom-Eze from the party for "rebelliously jeopardising her membership by violating APC's constitution".
This article was originally published on Naija News