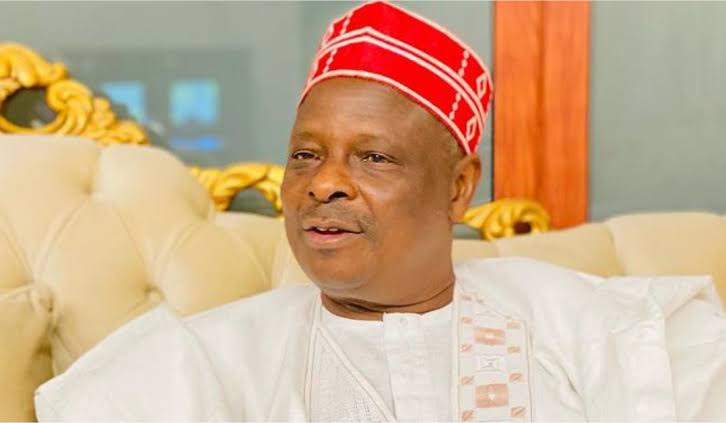 The Chairman, Board of Trustees of the New Nigeria Peoples Party (NNPP), Boniface Aniebonam, has said the party's presidential candidate, Rabiu Kwankwaso, does not have any "baggage".
Speaking on Tuesday in Lagos at a meeting with stakeholders in the Maritime sector, Aneibonam said the party has a presidential flagbearer that does not have any corruption cases.
The NNPP BoT chairman added that the former Governor of Kano State will provide leadership in this country if elected as the next President in 2023.
Speaking further, Aniebonam said Kwankwaso loves the Igbo, adding that all of the issues in the maritime sector will be resolved if he is elected.
He said a huge number of Igbo are into the import and export of goods and services in the maritime industry, hence, the need to support the NNPP presidential candidate.
He said: "It is time for a new order in the maritime sector. We have a presidential candidate that does not have any baggage. We have a child of God to provide leadership in this country.
"We can no longer operate from the outside, we have to operate from the inside and we have to work for it.
"Hold me responsible for the implementation of the social contract we are having with stakeholders in the maritime sector.
"My presidential candidate loves Igbo so much. With Kwankwaso, a lot of issues will be resolved."
Also speaking, the National Chairman of NNPP, Rufai Alkali, said the party was established to liberate Nigerians and build a country everyone would be proud of.
Alkali maintained that the party is ready to ensure that the issue of the economy, security, poverty and others are taken care of.
He said: "We are looking at Nigeria as a whole. A country where there will be included and where no section of the country is left behind. NNPP is the fastest-growing political party in Nigeria.
"We need a better Nigeria for our children and grandchildren and that is what NNPP is all about, a new party, new face, new direction to push the country forward.
"NNPP is not a regional party as being pronounced by some people, it is a party that will make sure that the issue of security, education and others are taken care of."
This article was originally published on Naija News