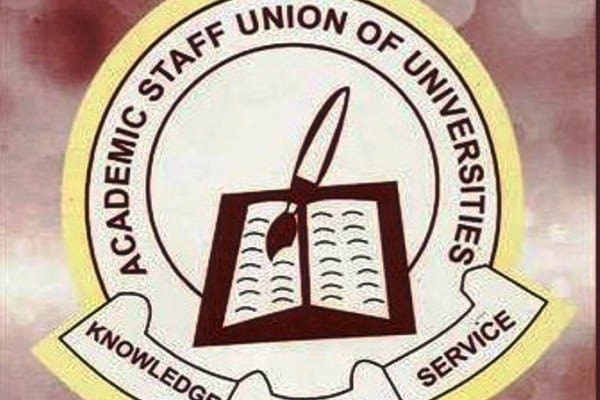 Welcome to Naija News compilation of the latest news on the Academic Staff Union of Universities (ASUU) strike for today, 24th July 2022.
Naija News reports that universities lecturers have been on strike since February 14, 2022 over unresolved issues with the federal government.
Some of their demands include improved welfare for lecturers, revitalisation fund for public universities, implementation of the 2009 agreement, and dropping the Integrated Payroll and Personnel Information System (IPPIS) for the University Transparency and Accountability Solution (UTAS).
ASUU Fixes Date To Consider FG's Offer, Decide On Calling Off Strike
The National Executive Council (NEC) of the Academic Staff Union of Universities (ASUU) is set to meet next week Monday to consider the offers by the Muhammadu Buhari-led Federal Government for it to end its ongoing strike.
Recall that ASUU, who had been on strike since February 14, had three weeks ago extended it for another four weeks that would terminate next Monday.
It was gathered that the meeting of ASUU's NEC may also determine whether the present administration would penalise the union.
Speaking to Vanguard, the National President of ASUU, Prof. Emmanuel Osodeke, said his union was yet to get any offer from the Buhari government officially.
He said: "We have been negotiating with them through collective bargaining, and whatever they have should not be made to us on the pages of newspapers. It should be done the way it is expected to be done. Our main problem with the government is that there is trust deficit. They will say something and will do another thing.
"After the Memorandum of Action was signed last year with them, they were supposed to pay some money in two tranches starting from August last year, but they did not do the needful.
"As for other unions suspending their actions, ASUU is not a one man show. We will look collectively at whatever is presented to us. But as of now, nothing has been officially offered."
FG Mulls Proscription Of ASUU Over Lingering Strike
The Federal Government is considering proscribing the Academic Staff Union of Universities (ASUU) if it fails to call off the prolonged strike.
Naija News reports that the government is mulling the action after it approved an additional N100 billion for the university sector as part of the understanding in the re-negotiation of the 2009 Agreement.
The Minister of Education, Adamu Adamu, had also disclosed that N50 billion was equally approved to be shared by the university-based unions as earned allowances.
The four unions are ASUU, the Senior Staff Association of Nigerian Universities (SSANU), the Non-Academic Union of Education and Associated Institutions (NASU) and the National Association of Academic Technologists (NAAT).
In a chat with Vanguard, multiple sources in the Presidency and the Ministry of Education said the government is considering proscribing ASUU after an offer was made to the union.
One of the sources said the government has approved a 35 per cent increase in salary for professors and a 23.5 per cent increase for other lecturers
This article was originally published on Naija News