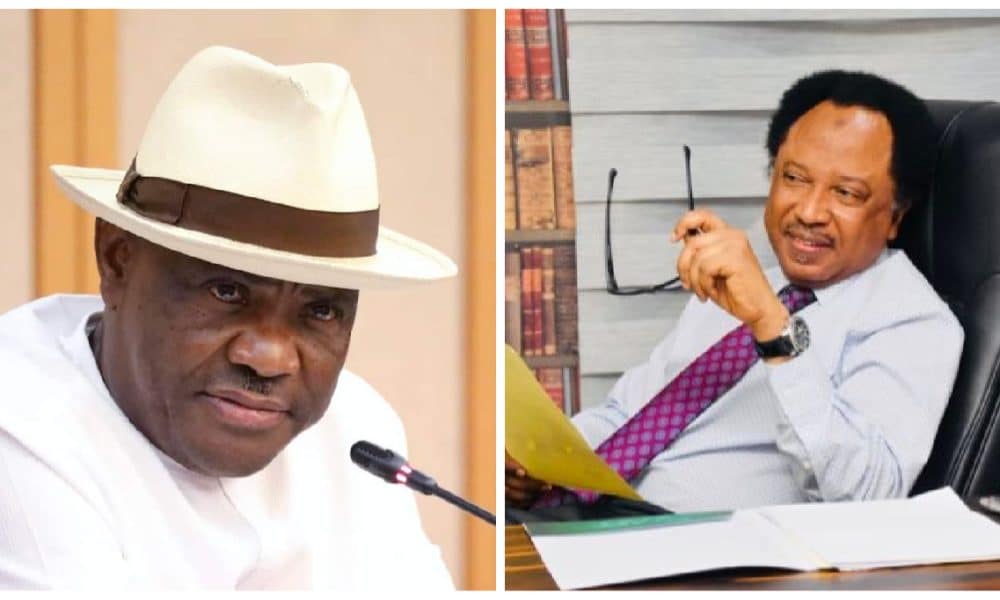 A former lawmaker, Senator Shehu Sani has condemned anti-party politics amidst ongoing internal wranglings in the Peoples Democratic Party (PDP).
This is coming in the wake of Rivers State Governor, Nyesom Wike's alleged meeting with All Progressives Congress (APC) flag bearer, Asiwaju Bola Ahmed Tinubu in London, United Kingdom.
Recall that tHE Rivers State Governor and PDP presidential candidate Atiku Abubakar have been locked in an ongoing feud over the fall-out of the PDP presidential primaries which saw the latter clinch the party's presidential ticket.
Sharing his opinion on the situation via his Facebook page, Sani condemned the rancour that has been allowed to fester within the ranks of the PDP.
In his post, the former lawmaker urged all PDP members to pledge allegiance to Atiku Abubakar.
He also warned that anti-party activity is quite a dangerous game to play especially when it fails.
Sani stated that anyone who is still angry at the outcome of the PDP's presidential primary should direct his anger at the party delegates who voted against him.
He wrote: "The presidential candidate of the PDP is AA all elected members of the party should line up behind him. That is something simple that should not be made difficult. Anti party is a dangerous gamble when it fails. Anyone still angry should vent his anger in the delegates let's move in please."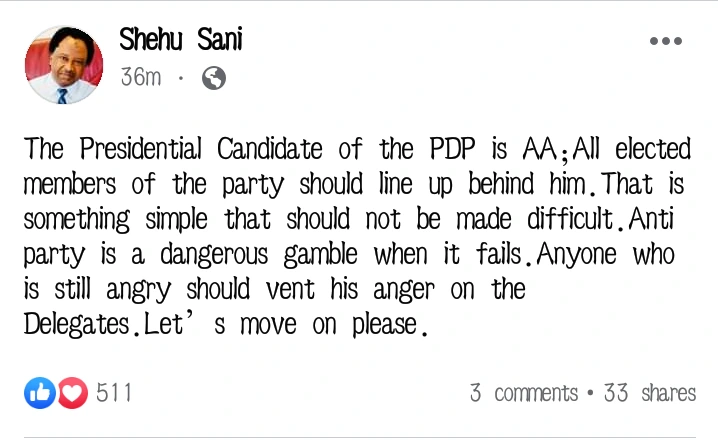 This article was originally published on Naija News