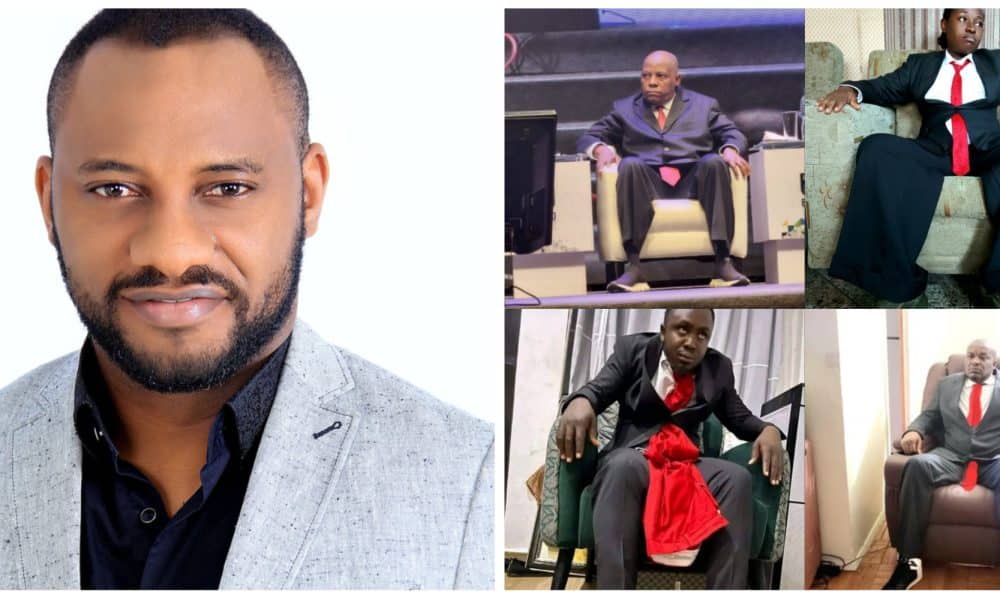 Nollywood actor, Yul Edochie got more than he bargained for after berating Nigerians over the viral outfit challenge of the All Progressives Congress (APC) vice presidential candidate, Kashim Shettima.
Recall that Shettima represented the party's presidential candidate, Bola Tinubu at the NBA Conference, on Monday, August 22.
The former Governor of Borno State chose to forego his regular native wears for a suit and gym sneakers which became a trend on Twitter as Nigerians reacted to his outfit, mimicking him.
Misplaced Priorities
Naija News earlier reported that Yul while condemning the trend described the challenge as a misplaced priority.
He wondered why Nigerians are bothered about Shettima's outfit despite various challenges facing the country.
He wrote: "Nigerians & misplaced priorities. They'll never trend important issues, only frivolities. Who cares about Shettima's dressing?
"If the next President of Nigeria can fix the country, secure it and make Nigeria work. He can be wearing only boxers and a singlet to work. Who cares?"
Nigerians React
However, Yul's post earned him backslashes online as netizens made a mockery of his infidelity and marriage to his colleague Judy Austin.
@Francis4thebag wrote: "Why you no tell us to do "Fidelity" challenge. Like, staying with one wife like Peter Obi. Nah the one wey you no Dey guilty of you wan promote. Abeg rest"
@AdaOgeneUkpor wrote: "You committed adultery, impregnated another woman and did wayo marriage to cover your shame Yul. You don't have the moral standing to advice any youth here. Your pikins dey house, thankfully you don get a new addition. Go and train them not to be like you. No be you born us. Ode"
@Coolmrnolly1 wrote: "Guy if you want to join APC go and join and apply as Tinubu spokesman, stop going through the corners, no be u go tell us which #Challenge to do.. shift"
@Veevaycious wrote: "Challenge yourself to stay with one woman fess"
@Clarkpearl5 wrote: "Or Yul Edochie challenge. All men should take another wife na since na you wan tell people what to do an."
@Rare_Nkem wrote: "Take another wife? abi impregnate one ashawo for Asaba pornhood and use bride price to do cover up."
@dmekas01 wrote: "Oga U wan call us lazy youths abi.this happiness we say make we hapi small u don carry Ur serious life enter,u never see festus kayamo most this morning,u no de see our obidient post b4 now,.how many time wey u done talk about obi or u no follow for youth?"
This article was originally published on Naija News