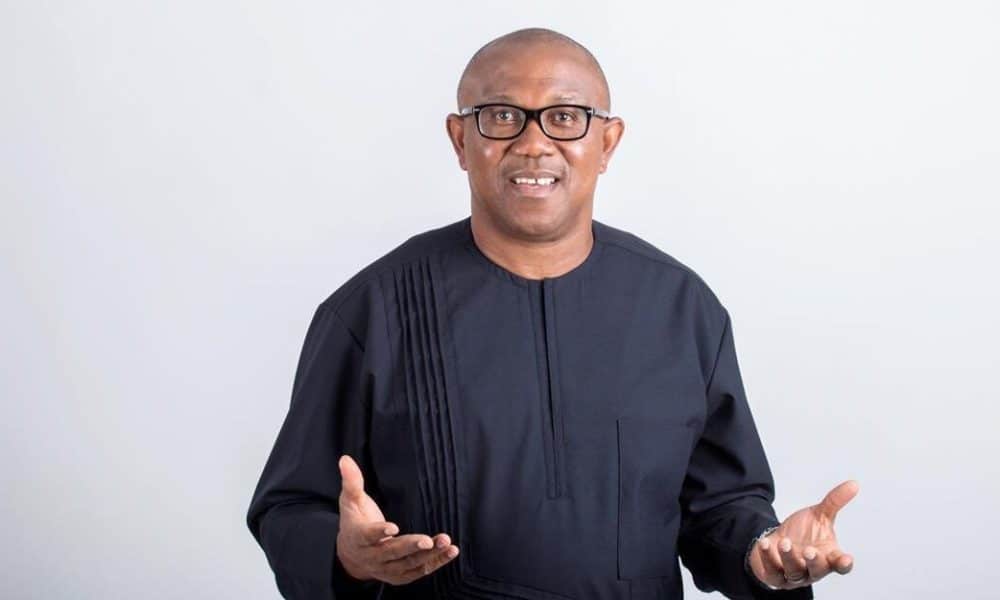 At exactly 4:47 PM on April 23, 2022, former presidential aide, Reno Omokri tweeted from his iPhone to hail former Governor of Anambra State, Peter Obi, over his counterparts in the Southern part of the country.
The socio-political activist and influencer tweeted: "Peter Obi is an excellent candidate. Of all the Southern candidates, none is close to him in terms of records of past performance. He became a Governor without a Godfather. He fought powers to retain his mandate. And when he got it, he performed. He overperformed!".
Naija News reports that Omokri has since continued with his thread of Tweets about the 2023 presidential candidate of the Labour Party (LP).
Ahead of the 2023 general elections, Omokri has shown his unwavering support for the candidate of the Peoples Democratic Party (PDP), Atiku Abubakar.
While promoting his candidate via his social media platforms, the book writer has made several claims and publications playing down the competency of Obi and as well criticizing the candidate of the All Progressives Congress (APC), Bola Tinubu, who he had acknowledged though to be an intelligent politician.
In one of his threads, Omokri said about Obi: "If we are to be objective, it is obvious Peter Obi has a very bad relationship with easily verifiable facts, whether it be in economics, governance, his investments, or sports. He needs a better research team. These schoolboy errors may evidence a lack of depth!"
Naija News understands that the former presidential aide made the above statement in reaction to a recent declaration by Obi.
"To show that your remedy is worse than the malady it is meant to cure, consider that when anyone declares for Peter Obi, you guys label him a patriot. But when they declare for Atiku, you declare that he has been bribed. Did Atiku bribe Obi to support him in 2019?" Omokri said in a recent Tweet.
Tinubu Is Far Better Thank Obi, Though I Agree He Is A Crook
Acknowledging Tinubu's previous achievements yet giving him a knock, Omokri said: "In terms of managing men and money, Tinubu is far better than Obi, though I agree he is a crook. He increased Lagos's IGR revenue far better than Obi did in Anambra. And he installed successors that are loyal to him, while Obiano fell out with Obi within months!"
Omokri had also compared Obi to a mere market trader in one of his publications recently. He said: "Obi is just a trader. Pure and simple. The only thing that differentiates him from a Wuse market trader is volume. He imports products on a massive scale for resale in Nigeria. It is hypocritical for Nigeria's greatest consumer to campaign on production!".
He added in another tweet: "Apart from his investment in a beer brewery and other alcohol-related investments, what does Peter Obi manufacture in Nigeria? He is the single greatest individual importer in Nigeria. Bar none. And yet he is railing against consumption? Abi na juju be that?
"Peter Obi owns Next Cash & Carry. Go there. From the beginning of the shop to the end, almost everything is imported. And this is the man crisscrossing Nigeria telling gullible Obidients that he will move Nigeria from consumption to production? Buhari promise."
Naija News understands that Obi's supporters who identified themselves as the 'Obidients', have always come hot on Omokri whenever he makes demeaning comments about their candidate on the microblogging platform.
Some of these 'attacks', however, do not settle well with Omokri as he recently called out Obi to warn his staunch supporters.
I Will Leave Peter Obi Alone
Omokri tweeted: "Peter, I promised you I will leave you alone, unless your attack dogs, who I told you about on phone, and who our mutual friend talked to you about when he approached me, attack me. Today they did. You either call them to order, or you bear the consequences."
Holding the flag of the LP, Obi is considered the third force in the forthcoming general elections. Though many have believed that the presidential hopeful could only win on social media, Twitter especially.
This article was originally published on Naija News