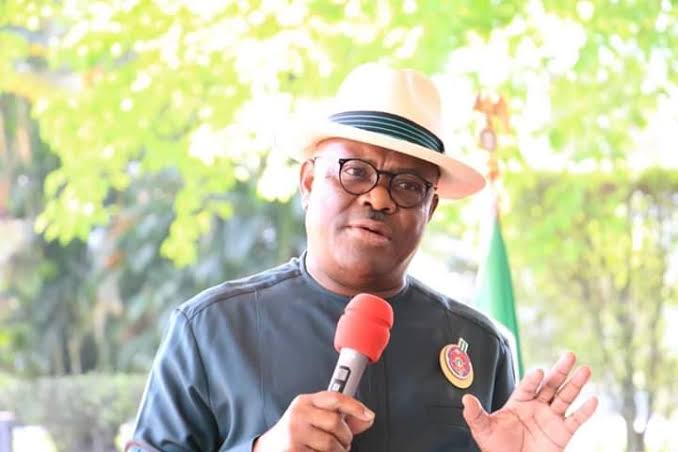 A chieftain of the All Progressives Congress (APC), Eze Chukwuemeka Eze has revealed why the Rivers State Governor, Nyesom Wike, is allegedly unsettling the Peoples Democratic Party (PDP).
Eze alleged that Governor Wike's plan is towards negotiating for the presidential ticket of the PDP in 2027.
The APC chieftain advised PDP against accepting the terms and conditions laid down by the Rivers State Governor.
He further stated that the demands of Governor Wike might cost the party its victory in the 2023 general elections.
Eze, in a statement released on Friday, wrote, "Having studied his (Wike) style of politics, particularly how he managed to impose himself as the Governor of Rivers State in 2015 and 2019, I can tell Nigerians for free that Wike is not only one of the deadliest political strategists around but one who plans ahead of most of his contemporaries in this game of politics.
"Just to ensure that Rivers resources were wasted on foolish ventures to earn cheap political relevance, most of these guests invited for commissioning ceremonies are from States where their Governors receive little resources but are doing wonders in their various States. But they come and praise Wike to high heavens just to get their share of the common patrimony of Rivers State.
"Now he has boxed the party leadership to a corner to meet up with his demands of Atiku Abubakar doing one term and for the party to zone its 2027 presidential slot to him and recommending the sack of the National Chairman of the party so that he can install his stooge, that will pave way for his 2027 presidential dream. I must state that Wike's demands are full of sinister motives and should be looked into wisely."
This article was originally published on Naija News