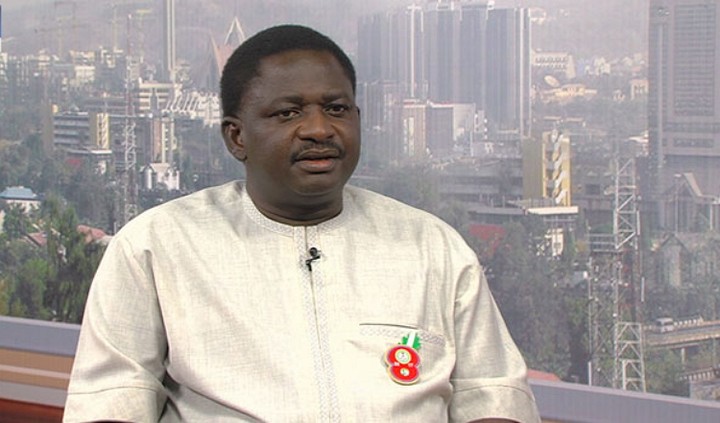 The special adviser to President Muhammadu Buhari on media and publicity, Mr. Femi Adesina has revealed that for a long time, he disliked former military leader of Nigeria, Ibrahim Badamosi Babangida (IBB).
According to Adesina, he believed Babangida who overthrew Buhari in a palace coup in 1985 did it for selfish reasons.
Naija News recalls in August 1985, Major-General Ibrahim Babangida who was the Chief of Army Staff at that time led some Armed Forces officers to overthrow the government of Major General Muhammadu Buhari (who himself took power in the 1983 coup d'état).
However, Adesina in an article via his Facebook page on Thursday in which he spoke glowingly about the recently deceased Duro Onabule who served as the Chief Press Secretary to IBB during his regime said it was a particular action from Babangida after his own mother died that softened him.
He said all the while he was against IBB, Onabule never took his opposition against his own principal against him.
In the words of Adesina, "I had been incurably opposed to IBB, simply because of my love for Buhari. I believed he did us in, simply to satisfy a personal ambition. And I took a trenchant position against him as a columnist, till he showed me friendship and goodwill in 2013, when my mother died. He saw the news in the media, and placed a phone call to me. He also sent a high powered personality to the burial. I softened.
"All the while I was opposed to his principal, Chief Onabule never took it against me. He would only say; you this young man, only God would settle the matter between you and IBB. And laugh."
This article was originally published on Naija News