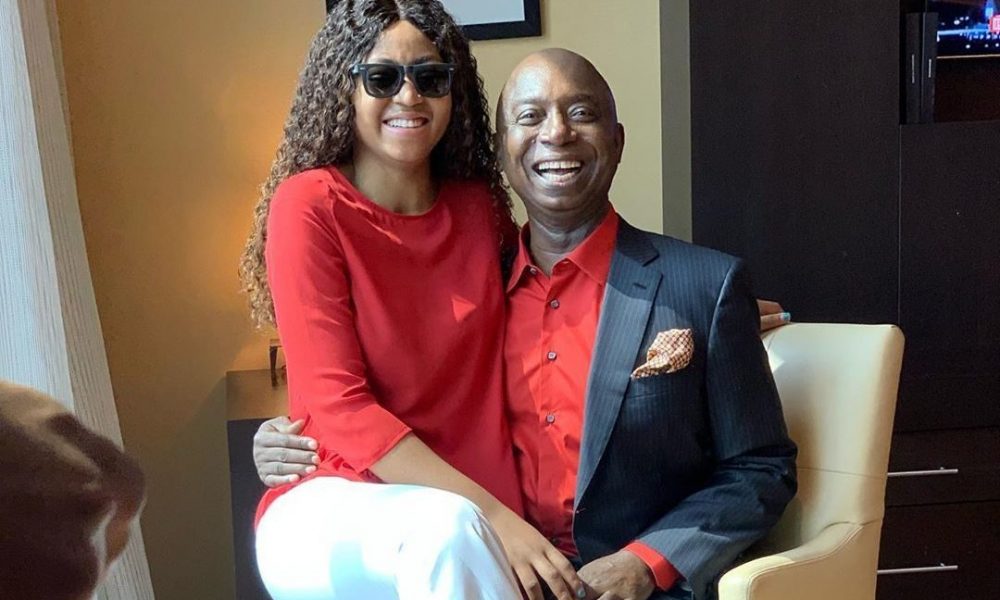 A video making the rounds on social media has shown the moment Delta State University (DELSU) students confirmed to Nigerian billionaire and philanthropist, Ned Nwoko that they acknowledged his presence at an event because of his wife, Regina Daniels.
In the video, the Nollywood actress is seen accompanying her husband to an event hosted in DELSU. The duo were greeted with a loud cheer when they arrived.
While addressing the students, Nwoko stated that he was told the reason, there was a hearty welcome when they arrived was because of his wife Regina. He proceeded to ask if this was true. The student replied in the affirmative to his question.
Watch the video below.
BNXN And Ruga Go Head-to-head
Nigerian singer, Benson Daniel, popularly known as BNXN, has gone head-to-head with his colleague Micheal Olayinka, alias Ruger, on social media.
Naija News reports that the rift between the duo began in July when Ruger replied a BNXN fan who claimed the latter was a better singer.
In his response, Ruger had insinuated that his success in the music industry was based on his solo songs while BNXN, formerly known as Buju, relied on collaboration to make hits.
"I love Buju, he's good but he's not better than me. Everything I've done since the beginning was only RUGER. All my hits are JUST RUGER. I'm always proud going on stage around the world with my own hits and everyone is singing along. You see the difference?" he wrote.
BNXN, who recently released his new project, 'Bad Since '97, on Wednesday took to Twitter to make a celebratory post after it topped the Apple Music's Nigerian album chart.
Sharing a picture of the album's position on Thursday, BNXN tweeted, "What if I, what if I what if I, COOOKKKK #BadSince97"
The line is a reference to Rudger's hits song, Girlfriend.
Responding to the tweet, Rudger asked BNXN to "get a solo hit then talk to me fatty bum bum."
Replying BNXN wrote: "The project will ALWAYS be more important than the hit! Look at Burna Boy! That's my yardstick, you think I wanna blow with 1/2 songs and I no fit come back ?? When he was dropping you didn't call those songs hits back then but you see now? Open your eye patch."
This article was originally published on Naija News