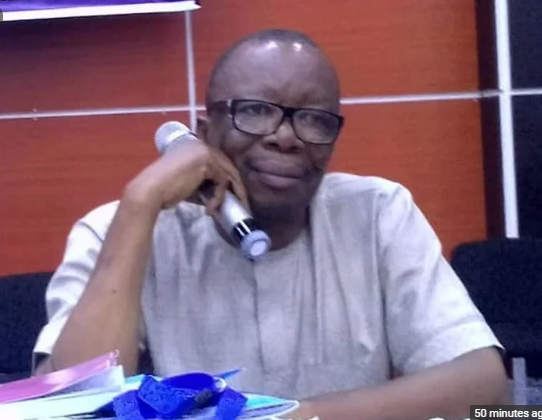 The President of the Academic Staff Union of Universities (ASUU), Emmanuel Osodeke, has denied describing universities owned by State governments as quack.
Several media platforms reported on Friday that the ASUU President said that state universities are quack and should not be taken seriously.
Naija News reports that Osodeke had on Thursday appeared on Arise TV and described some State universities that recently pulled out of the strike as unimportant and quack universities.
The development has triggered a backlash from some State universities who lambasted the ASUU president for allegedly calling them quack.
However, in an interview with Daily Post on Saturday, the ASUU president claimed that he was misquoted by the media, stressing that he never called all state varsities quack.
Osodeke disclosed that he was referring to only three universities owned by State governments which are currently not on strike.
Describing the report as fake, Osodeke lamented unprofessionalism in reportage, alleging that the media aimed at creating confusion in the system.
He said, "There is nothing like that. It is a lie. I have told myself that I will not talk to the press again because they always misrepresent things.
"I have found out that Nigerian press is specialized in manipulating interviews, reporting what someone did not say just to create confusion in the system. They won't report things the way it is".
This article was originally published on Naija News