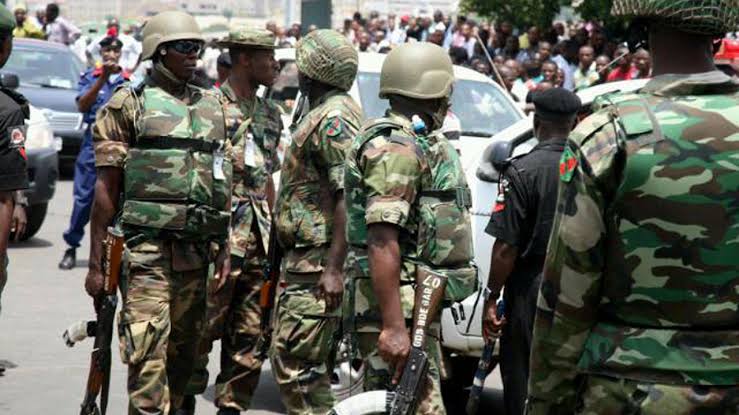 The Theater Commander, Operation Hadin Kai, Major General Christopher Musa, has urged the Independent National Electoral Commission, INEC, to allow troops on the frontline to vote in the upcoming elections.
Musa made the plea during an interview with a local newspaper, Metro Watch.
The commander explained that since soldiers couldn't vote on election day because they would be on duty, then they should be allowed to vote a day before the election.
He urged INEC to find a solution to the problem, insisting that soldiers and other security operatives were entitled to vote just like other Nigerians.
He said, " Everyone is entitled to vote. It's just that it's not well sorted out in Nigeria. In some other climes, the military and security vote a day before everyone else. This is so that they will be able to concentrate on their duties the following day. If that is done for troops, it would be fine.
"Our problem here is that we are always on duty when there is an election. And you can't wear uniforms to go and vote. That should be sorted out by the independent national electoral Commission (INEC).
"I believe even the new system would eliminate so many fears of anomalies which cause inhibitions."
This article was originally published on Naija News