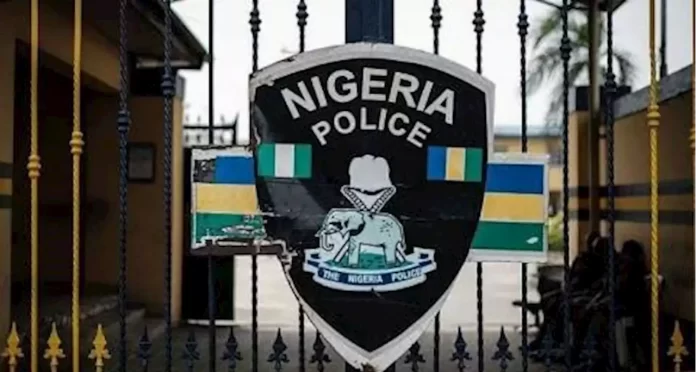 It is no longer news that insecurity in Nigeria has put the country in a comatose state.
Bandits are having a windfall from loots procured through ransoms, while some go as far as murdering victims in cold blood and police officers are no exception.
The Nigerian police force is the principal law enforcement and the lead security agency in Nigeria, saddled with the duty of protecting lives, amongst other responsibilities.
For every terrible report of the police getting involved in questionable situations, there are reports showing how they have gone far and beyond to keep the country safe.
It should therefore be of great concern when these men and women who are responsible for maintaining law and order seem to have become targets of bandits.
While security measures are in place for civilians, are there any for police officers?
For the purpose of this article and to amplify the urgency of the situation, Naija News has picked five cases out of many where police officers were kidnapped and sometimes killed while on duty.
10 Police Officers Abducted In Nassarawa
On July 17, 2022, at about 11:05 a.m, 10 Police officers of the Nasarawa State Command were reportedly abducted in Kogi State
An unnamed source told the Guardian that the officers were returning from the Osun state gubernatorial election when their vehicle was attacked.
According to the source, "The DPO immediately mobilized patrol teams to the scene, where they met one white 18-seater passenger bus with registration number: GWA 295 YR, driven by one Usman Abdullah with six occupants
"The seven persons identified themselves as officers from Nasarawa State Police Command returning from the Osun governorship election.
"They narrated that their vehicle developed a mechanical fault, and while trying to fix the vehicle, armed men emerged from the bush and kidnapped ten officers."
The publication later reported that the security personnel were rescued on Wednesday, July 20, 2022.
Gunmen Kidnap Police DCO In Abia
On August 10, 2022, the Divisional Crime Officer, DCO, Isuochi Police station, in Umunneochi council area of Abia State, simply identified as DSP Dickson, was kidnapped.
According to Vanguard, the policeman was said to have been abducted in the area in broad daylight while other policemen escaped by whiskers in the attack.
Five Police Officers Murdered in Katsina
On July, 20,2022, suspected terrorists numbering over 300 murdered five Mobile Police Officers (PMF) at a police checkpoint in Kankara Local Government Area of Katsina State.
The terrorists were said to have stormed the community, riding on over 200 motorcycles, and proceeded to the police checkpoint, where they killed five police officers on special duty from Kano.
Police spokesperson in the state, SP Gambo Isah, while confirming the report, said the heavily armed terrorists who staged the attack at about 6:30 pm on Wednesday were over 300 in number, killing five police officers and three civilians in the process.
Three Police Officers Murdered In Kogi
On the 30th of July, three police officers and five vigilantes were murdered in an ambush by suspected bandits in Ajaokuta, Kogi State.
An eyewitness told Punch that the locals had reported at the Divisional Police Headquarters that some people were using their farms for criminal activities. The DPO immediately mobilized his men and some vigilantes with a view to repelling the impending attack.
However, unknown to them, the hoodlums had laid ambush for them and opened fire on sighting the security personnel.
Police Officer Murdered In Niger
On March 15, 2022, suspected bandits killed a divisional police officer in Magama Local Government Area of Niger State during an attack on Nasko village.
Police spokesperson in the state, Wasiu Abiodun, said in a statement that the senior officer, Mohammed Umar, was killed in a gunfight in which two other police officers and four vigilantes lost their lives.
How Is The Safety Of The Nigerian Police Guaranteed
Taking a critical look at these five incidents, one begins to wonder if there are protocols in place to ensure the safety of police officers.
In a bid to establish the measures put in place to guarantee the safety of police officers, a correspondent from Naija News contacted the Force Public Relations Officer (FPRO), CSP Prince Olumuyiwa Adejobi, to ascertain if body gear, such as bulletproof, body cam, tracking devices are made mandatory for the security personnel to ensure their safety while on duty.
Adejobi said: "We have some of our officers and men attacked and killed by armed criminals, and this is one of the hazards of the job we have signed for. Where people run away from is where we rush to save situations, and the possibility of being attacked is always high. In fact, the security operatives are the first point of attack in every situation. And we are mindful of this.
"So we have been providing body ammo, guards, and other Personal Protective Equipment for our men, most especially those in operations. And the IGP has been able to embark on training like combat training, BARE that is baton and rifle exercise, musketry, and mental alertness management. Also, the IGP has been able to establish the NPF Insurance Company Ltd to take up insurance policies and entitlements of Police personnel.
"Improvement and access to quick medical treatment whenever the needs arise. Regular personnel engagement and robust welfare package to boost the morale of personnel across board.
"I am not aware of cases of policemen kidnapped. In fact, I have not received any report since I assumed office as the FPRO. Most of the news in kidnapped cases has been false. Even the recent one reported in Zamfara was not too clear to me. So we are on its investigation. But if we have such a case, we will adopt normal Standard Operating Procedure and no special protocols.
"I have not got any report of kidnapping officers since I assumed office."
While Adejobi has clearly stated that there are measures in place to ensure that security personnel are kept safe, the recent attack on the force has shown that these protocols in place are not totally getting the job done and have to be polished to ensure the safety of police officers.
In 2021, the governor of Lagos state, Babajide Sanwo-Olu, unveiled body-worn cameras for security agencies to enhance security and safety in the state.
However, why have they not being made mandatory for police officers across the federation? This and many more questions should be considered to ensure that these security personnel responsible for keeping the nation safe are also kept safe.
This article was originally published on Naija News