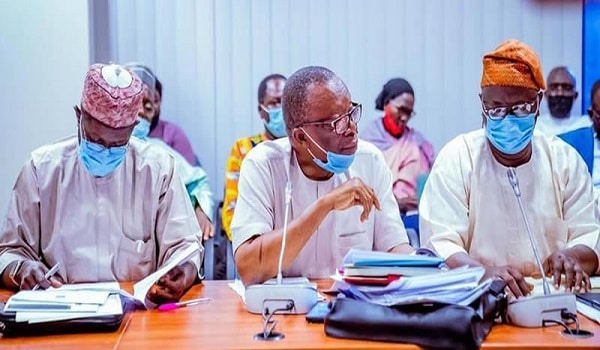 The National Executive Council (NEC) of the striking Academic Staff Union of Universities (ASUU) is currently meeting in Abuja over the lingering strike.
Naija News reports that the meeting, which started on Sunday night and slid into Monday morning, is taking place at its National Headquarters at the University of Abuja.
Members of NEC would decide if they would call off the six-month strike or continue with the industrial action that entered the 196th day on Monday (today).
As of the time of filing this report, the meeting was still ongoing amidst anxiety that the union may extend the strike based on the resolution of most of its branches.
A member of the NEC, who wants to be anonymous, told The Punch in Abuja that most local congresses held their meetings last week and voted for strike extension.
"We expect nothing less. Most of the congresses voted for an indefinite strike. The NEC takes decisions based on the reports from branches," he said.
Another member said, "I can confidently tell you that the majority of ASUU branches across the country voted for an indefinite strike. Over 90% voted for an indefinite strike."
Recall that ASUU commenced a nationwide industrial action on February 14 and has refused to end the strike due to the failure of the Federal Government to attend to its demands.
The major demands of the lecturers include the renegotiation of the 2009 agreement and the replacement of IPPIS with UTAS.
Meanwhile, the Senior Staff Association of Nigerian Universities (SSANU), the Non-Academic Staff Union of Educational and Allied Institutions (NASU) and the National Association of Academic Technologists (NAAT) have suspended their strike actions.
This article was originally published on Naija News