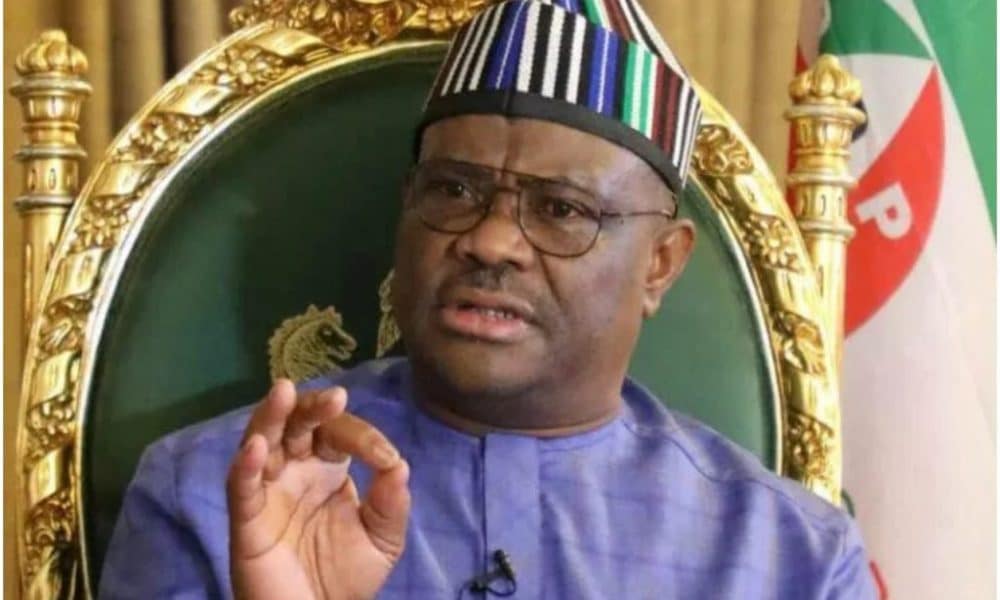 The Governor of Rivers State, Nyesom Wike on Monday while speaking on the crisis of the Peoples Democratic Party (PDP) said, 'something will happen soon.
Wike said that he has made up his mind, adding that what he is doing is right.
He further stated that no matter the gang up by some persons in the party, he will do what is right at all times.
The Rivers State Governor and the presidential candidate of the PDP, Atiku Abubakar have not been on the same page since the conclusion of the party's presidential primary.
Wike while speaking during the flag-off of Eneka Internal Roads in the Obio-Akpor area of the state said nothing has happened yet in the party.
He said, "Anybody who knows me knows that once I have made up my mind and I believe that what I am doing is right, if you like, let the whole people team up, as far as my conscience is clear, I will do what is right at all times; It doesn't matter any gang up.
"All of us should be calm; you've heard what is happening in PDP. Nothing has happened yet but by the grace of God; something will happen."
This article was originally published on Naija News