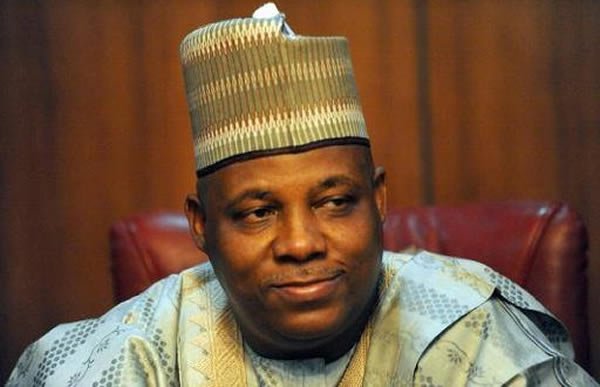 The vice presidential candidate of All Progressive Congress (APC), Kashima Shettima, recent outfit has generated reactions on social media.
In the photos that surfaced social media, Shettima donned the signature 'Red Cap' and the White 'Npor' which are traditionally worn by the Igbo men to a recent event.
However, the attire did not sit well with some Nigerians on social media who went on to slam the VP for outright disrespect towards the Igbos.
According to the displeased Nigerians, only persons with chieftancy title are allowed to don such attire in Igbo land.
See photos below;
Reacting to the outfit, Ouchcleo, an Instagram user wrote; "Politics have made this people not to respect this red cap. Who crown him a chief to wear a red cap"
Another user Makky wrote;  "This his attire is confused just like the entire APC. Is he dressing as igbo, or Hausa or mixture??"
ufaurstina wrote; "Big shame"
ralph_newrevelation wrote; "During campaign alone,after that you go hear"who are they"fake marriage indeed."
celindionaj wrote; 'This one resemble Hopeless Hope'
ify0406 wrote; 'If na Igbo man dress like this… Curses will be flying left and right.'
moonboy_042 wrote; 'Why Is he wearing our scorpion king'
This article was originally published on Naija News