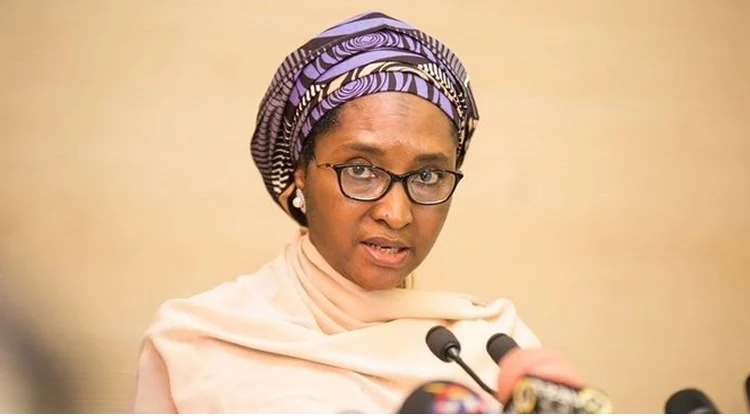 The Minister of Finance, Budget and National Planning, Zainab Ahmed, says the government might be unable to provide for treasury-funded capital projects next year.
She made this known on Monday in her presentation to the House of Representatives' Committee on Finance at the hearing on the proposed 2023-2025 Medium Term Expenditure Framework and Fiscal Strategy Paper,
The minister stated that the reason is due to dwindling revenue and payment of subsidy on Premium Motor Spirit popularly known as petrol.
Ahmed pointed out that the country's revenue growth targets have been affected by crude oil production challenges and the petrol subsidy deductions by the Nigerian National Petroleum Company Limited.
She said the government is proposing a budget with estimates totalling N19.76tn, while the deficit will hover between N11.30tn and N12.41tn in the 2023 fiscal year.
Ahmed said if the deficit settles at N12.41tn in 2023, the government may need to borrow to finance it, which could raise Nigeria's total debt from N41.6tn to a record N54.01tn.
The minister argued that bold, decisive and urgent action must be taken to address revenue underperformance and expenditure efficiency at the national and sub-national levels.
Ahmed pointed out that the government could opt for payment of petrol subsidy from January to December,
She said, "In this scenario, the budget deficit is projected to be N11.30tn in 2023, up from N7.35tn in 2022. This represents 5.01 per cent of the estimated GDP (Gross Domestic Products), above the three percent threshold, stipulated in the Fiscal Responsibility Act, 2007.
"Given the severely constrained fiscal space, the budget deficit is projected to be N12.41tn in 2023, up from N7.35tn budgeted in 2022, representing 196 percent of total FGN revenue or 5.50 per cent of the estimated GDP
"This is significantly above the three per cent threshold stipulated in the Fiscal Responsibility Act 2007 and there will be no provision for treasury funded MDA's capital projects in 2023."
This article was originally published on Naija News