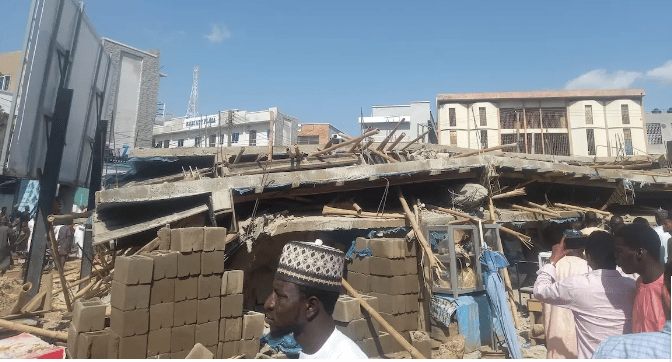 Many people have been trapped under a collapsed building in GSM market in Kano State.
Naija News reports that the building which is under construction is located on Beirut road in Kano.
An eyewitness in a chat with Daily Trust said some of the persons trapped inside the building could not be rescued because there was no available equipment.
The resident disclosed that the voice of one of the trapped victims could be heard when he was called on the phone.
"We just called his number and he is picking up his calls. Only that there is no way for him to escape," the witness said.
Meanwhile, a member of the rescue team who got to the scene early said an excavator is on the ground to help rescue all the trapped victims.
The development comes less than a week after a building under constriction in Abuja collapsed, leaving two persons dead.
This article was originally published on Naija News