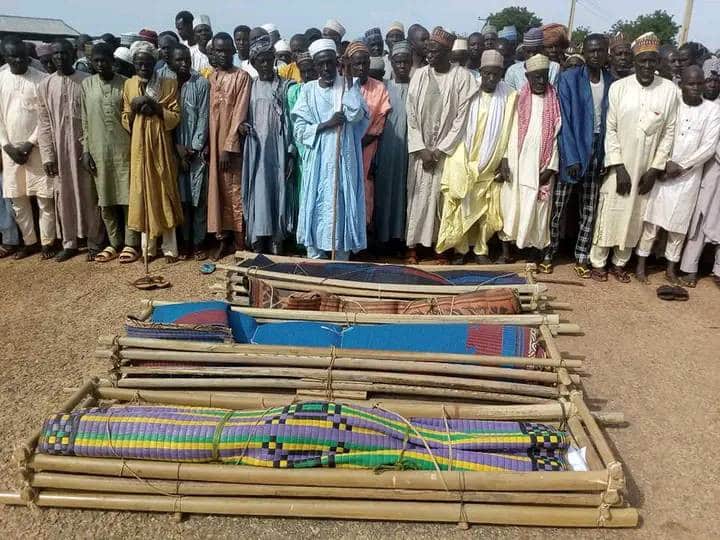 Tragedy has struck a family in Sokoto State as seven members of the same died after allegedly eating a portion of leftover food.
The only survivor is the husband who lost his two wives and five children in the sad development, Naija News understands.
The incident, according to reports, occurred on Tuesday in Kaura, a village in the Yabo local government area of Sokoto.
Narrating his ordeal, the head of the family, Alhaji Umaru Danbaba said his seven family members died after eating the food they had prepared the previous night.
"The whole members of the family have wiped except me the husband, I am the only member of the family that has not taken the ill-fated breakfast and is still alive", says Danbaba.
A resident who disclosed a part of the event to newsmen said the deceased died in the early hours of Tuesday after eating locally made meal popularly known as (Dambu) in Hausa.
Narrating further his sad experience, Danbaba said one of his wives on Monday night prepared the meal and served dinner to the family without any cause for fear.
However, he said the following day they warmed the remnant of the same food and served but it resulted in their death.
Confirming the incident, the chairman of Yabo local government council, Alhaji Halliru Abubakar Kilgore urged residents to be cautious of eating leftover food not carefully preserved.
He further advised people of the area to exhibit the good habit of foodstuff preservation and storage.
He said the corpses of the deceased victims would undergo an autopsy at Usmanu Danfodiyo University Teaching Hospital (UDUTH) Sokoto to ascertain the actual cause of their death before their burial right.
This article was originally published on Naija News