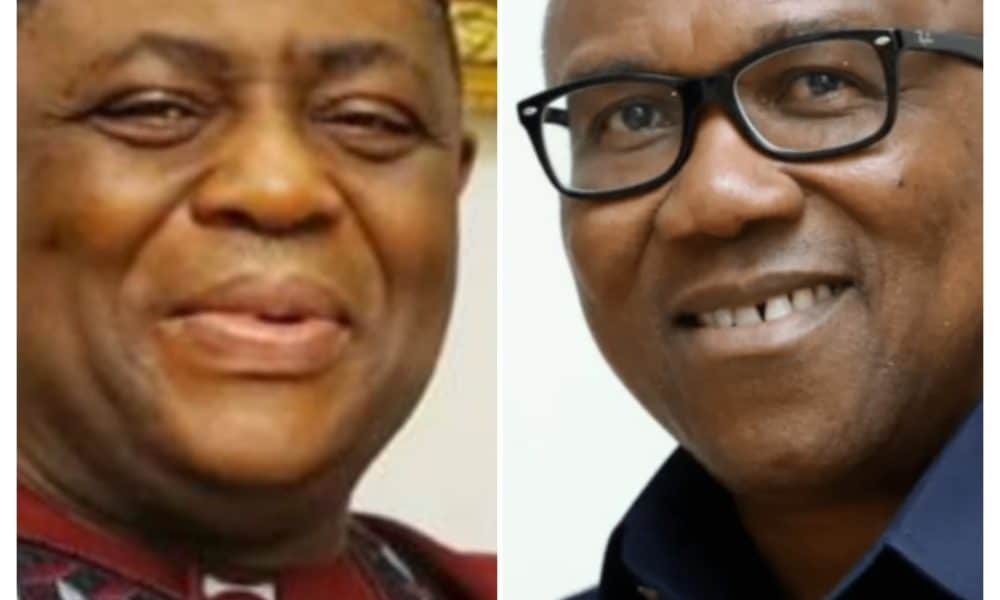 Nigerians have shown their displeasure against former Aviation minister, Femi Fani-Kayode after sharing a video of Obidients planning on how to deliver the presidency to Peter Obi.
In the video the LP flag bearer is having a discussion with Nigerians in diaspora on his 2023 presidency and the steps to be taken for him to clinch the presidency.
However, Fani-Kayode in his caption seemed to have hinted that the agenda might not be favorable to Obi's campaign.
He wrote: "Is this what Obi's are planning to do, what A pity. Listen carefully."
Reacting to the video, netizens stated that there was nothing bad about the video and  Femi was simply jealous of the Obidient movement.
Obi4u: "Is anything bad in what they said or am I having hearing problems, please someone should come to my help."
Heavenly: "Oga look front, no envy your fellow man success."
Mr_chundei: "When I remember what OBJ said about FFK, being any where bele face politician I laugh. It's OBJ accuracy for me."
Mobile fitness: "What is wrong with technology, what is wrong with it's our time and not our turn, God bless Nigeria and Nigerians."
Stella: "Peter Obi is giving a lot of people nightmares."
Kimani: "I be think say na one big secret he post self. That's a nice planned agenda to me."
Minimum: "Face your candidate, how is it that una no wan leave Obidients alone."
Iyke: "Focus On your candidate, your party has failed Nigerians."
This article was originally published on Naija News