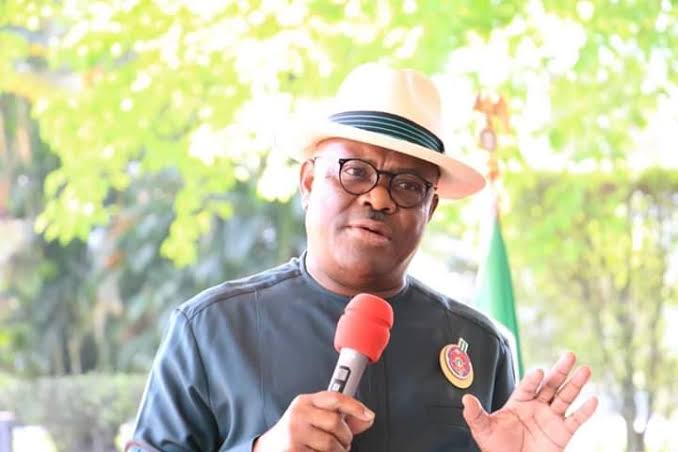 Rivers State Governor, Nyesom Wike has accused some retired generals of threatening him because he refused to do what they want.
Wike said without mentioning specific names that the generals threatened him with an American security outfit, the Central Intelligence Agency (CIA).
The Governor was quoted in a statement on Wednesday by his special assistant on media, Kelvin Ebiri to have made the revelation while inaugurating some road projects at Igwurita, Rivers state.
The alleged threat is believed to be a part of the fallout from the Peoples Democratic Party (PDP) presidential primaries which produced former Vice President Atiku Abubakar as the party's candidate.
Wike however said instead of threatening him with their connection to the American security outfit, the generals should use their influence to tackle the security challenges facing Nigeria including the threats from Boko Haram, terrorists, bandits, and other insurgents.
He said: "Some people threatened that they are former generals, they are close to the CIA in America and they can deal with us. I said 'listen, no problem'. If you are close to America CIA, why don't you use it to solve Boko Haram problem? Is it on my body you'll use it? Nigeria has a serious problem and you are close to CIA. You know them as former generals. Why not use that contact and solve Nigeria's problem? You want to use it to threaten me."
My Loyalty Is To Nigerians
Despite the threat, Wike maintained that he remains unfazed and will not betray his loyalty to Nigerians because of the interests of a few selfish individuals.
He said: "Who are you that I should come and do your own bidding? I say no to that. I will do the bidding of Nigerians, not the bidding of a few people who believe that if they are not there, it should be their children; no other child should come up outside them.
Speaking about the forthcoming 2023 elections, he added that Rivers State would soon take a decision on what to do.
"I will not do that. So, all of us, prepare, because a day shall come and Rivers state shall take a decision on what to do," he said.
INEC Must Not Disappoint Nigerians
Wike urged the Independent National Electoral Commission (INEC) to be bold in delivering a free and fair election in 2023.
He said INEC should follow up its promises with action.
"My problem is INEC, whether they will do what they said they will do. They are making promises now. I don't know whether they will keep to it. If INEC will keep to the promises that Nigeria will get a better election, I will be so happy. Everybody will see with their eyes; Abuja does not vote. It is the people here that will vote," he said.
This article was originally published on Naija News