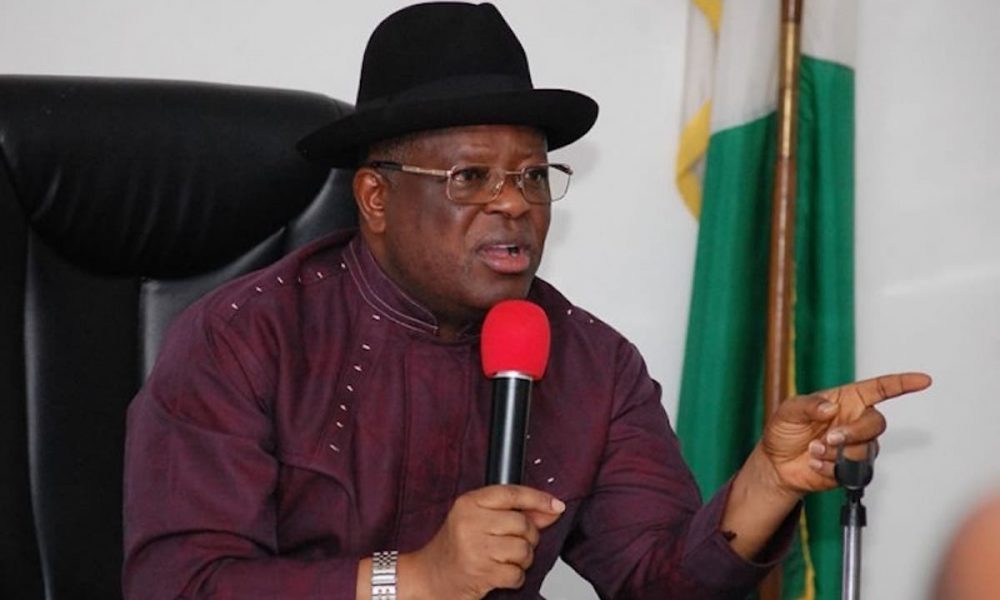 Some Nigerians have tackled the Ebonyi State Governor, Dave Umahi for allegedly acting unprofessional towards Arise TV host, Rufai Oseni, during an interview.
Naija News recalls that Rufai had an issue with officers of the Lagos State police command after he drove on the dedicated lane for BRT buses, last month.
During an interview on Friday, Rufai questioned Umahi about his thoughts on the Muslim-Muslim ticket of his party, All Progressives Congress (APC).
He urged Umahi, who he described as a born-again Christian, to defend the Muslim-Muslim ticket.
Responding, Umahi said he had answered the question before and reminded Rufai of how he broke the law by driving against traffic, stating that he is yet to apologise to him.
This earned the Governor backlashes as some Nigerians on social media…
oduskeyy wrote: "Unprofessionalism at it's peak mtcheww"
mc_mrpope wrote: "He apologised for driving against traffic but Umahi can you man-up and answer the question? Yeye dey smell"
onyii_ye wrote: "From the position of his cap, you need no further questions. Confused humans"
successful_king_da wrote: "Trying to run away from the question oga answer am say you don't know what to say"
abum_ugoo wrote: "See the kind of men we have as leaders????"
naija_prettiest wrote: "How did we end up with these comedians as leaders? …. But Then remember To Tag us to couples/relationship contents"
emmanuelsonchibuike wrote: "LMAO. What were they expecting him to say?. There's no excuse whatsoever for them to come out with a Muslim Muslim ticket. Total failure"
kanoel_fabrics wrote: "Why exactly should Rufai apologise to him? What in the name of stupidity is this?"
This article was originally published on Naija News