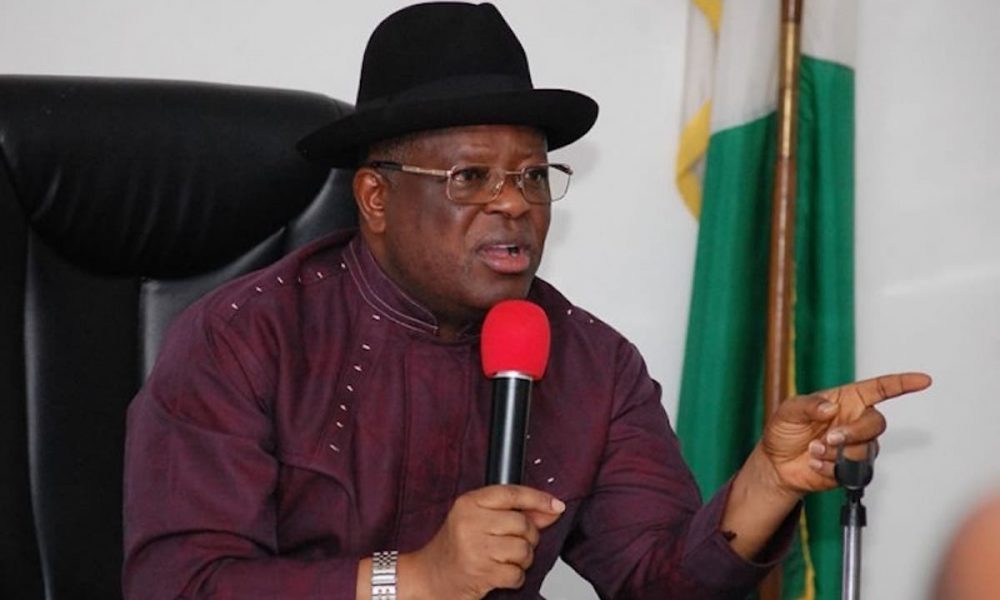 Governor of Ebonyi state, Dave Umahi has demanded an apology from some members of the Peoples Democratic Party, PDP, who criticized him when he dumped the party two years ago.
Naija News recalls that former All Progressives Congress presidential aspirant dumped the PDP for APC on November 17, 2020.
Sharing his ordeal during an interview on Arise TV, the governor said that those who were angered by his defection are now crying.
He subsequently demanded that they apologize to him for their actions in the past.
He said, "I didn't move from PDP to APC to have the ticket of the ruling party as presidential candidate. I only did that because I perceived that PDP was not going to give ticket to an Igbo man and I felt like it was not fair because we have served the party since 1999.
"A lot of people that are crying today were the people that attacked me for leaving PDP at that stage but subsequently, they left and so they owe me apologies."
My Loyalty Does Not Lie With Peter Obi – Aisha Yesufu
Media personality and activist, Aisha Yesufu has said that she is ready to criticize Labour Party (LP) presidential candidate, Peter Obi if he makes any wrong move.
Yesufu stated that her loyalty does not lie with Peter Obi but Nigeria.
Sharing her thoughts via her Twitter handle on Thursday night, Yesufu said she would criticize every of Obi's moves on one hand, but support him to win on the other hand.
She tweeted: "Just so we are clear, my number one job is to criticise Peter Obi's @PeterObi every move that needs to be criticised. The second is to support him to win the election, noting that she only needed someone that could make Nigeria work.
"My loyalty is to Nigeria not Peter Obi. I just need someone that can work for Nigeria.
Don't get it mixed up.!"
This article was originally published on Naija News