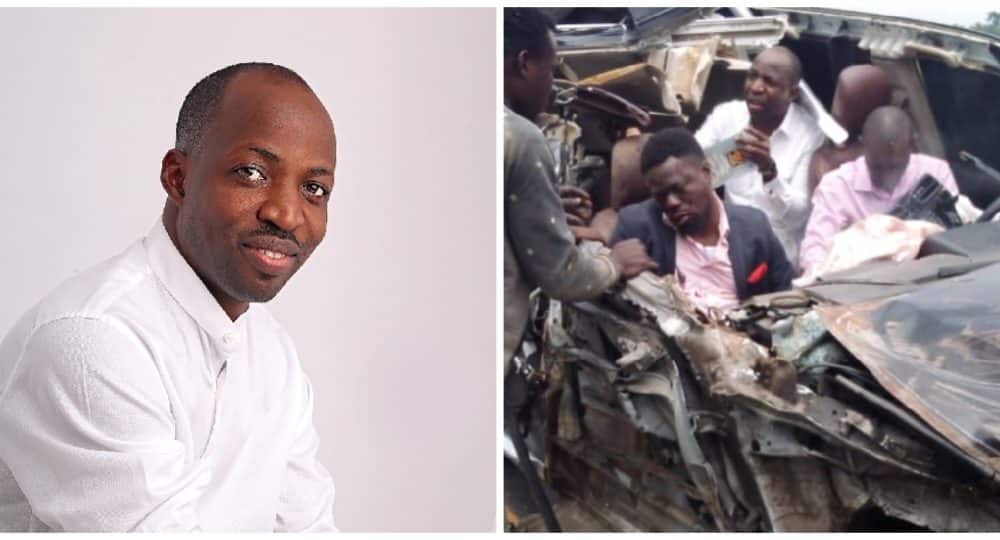 Popular gospel singer, Dunsin Oyekan and his crew on Saturday survived a motor accident.
Naija News gathered that the incident happened along the Lagos-Ibadan expressway.
Dunsin was involved in the accident while travelling from Lagos to Ibadan, the Oyo State capital.
Despite the damage to their vehicle, the singer escaped the accident unharmed.
Dunsin did not allow the incident to weigh him down as he proceeded to the Sword of the Spirit Ministries of Bishop Francis Wale Oke.
The gospel singer was on his way to the Holy Ghost Convention as the Youth Rally commenced today when the incident happened.
The singer took out time to testify of God's goodness upon his arrival at the convention ground.
Dunsin while sharing testimony disclosed that he wanted to take a short nap, while they were travelling down for the convention, but the next thing he noticed was that they were under a trailer.
He further stated that he escaped unharmed, adding that people might not believe it if they see the picture.
Dunsin took out time to praise God with songs.
Watch the video below:
This article was originally published on Naija News