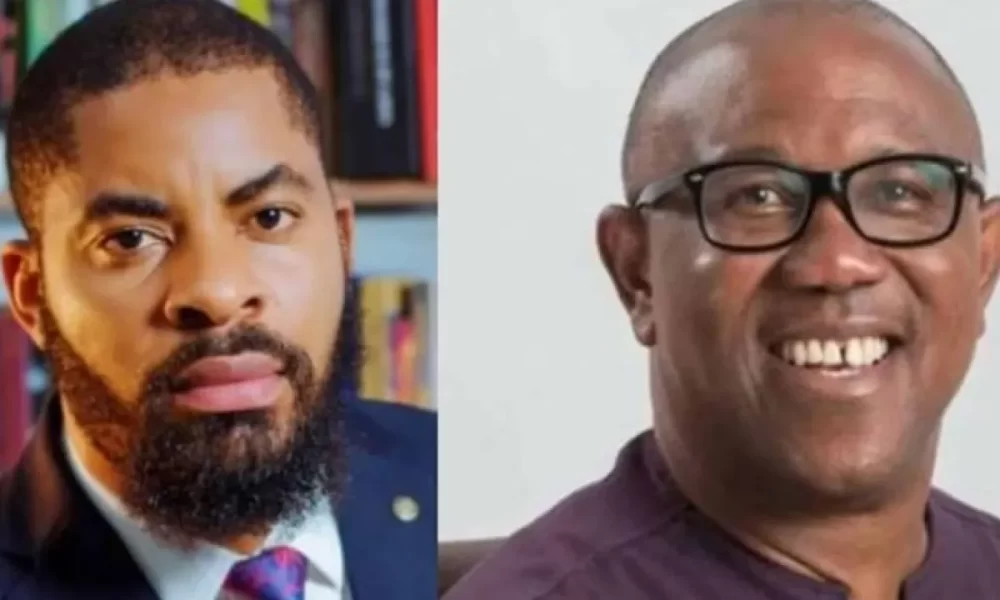 Abuja-based activist, Deji Adeyanju has reacted after being labelled a 'Cashthievist' for allegedly collecting money from the Labour Party (LP) presidential candidate, Peter Obi.
Naija News reports that Adeyanju in a series of posts on the microblogging platform Twitter refuted the claims of getting money from Obi.
According to him, he was offered money but he rejected it and exposed the intention of the former Governor of Anambra State online.
He further called the LP flag bearer a scam, who gives out millions of money amidst the saying that he does not give 'shi shi'.
Adeyanju added that Obi also gave money to Peoples Democratic Party (PDP) delegates before he left the party.
He said: "The only fake fraud I know is the man you are supporting for president who tried to offer me money and I refused but clowns like you turned around to tell usual lies after I came online to expose the fraud he is. Come out openly and talk to me. At least you are not faceless.
"Peter Obi is the thief because he took billions of Anambra State money & put it in his family business. I have never held any public office. And he lies for a living. He's a scam. He tried to give me money to support him & I came online to expose him. That's why you are all angry
"Obi Na scam. Him dey give millions no be only Shi Shi. He offered me so much money but I rejected it. Go and ask him. Go and verify if Na lie.
"Why did he share money to PDP delegates in all the states he visited before he left PDP? He is a scam and a liar who doesn't practice what he preaches that is why."
This article was originally published on Naija News