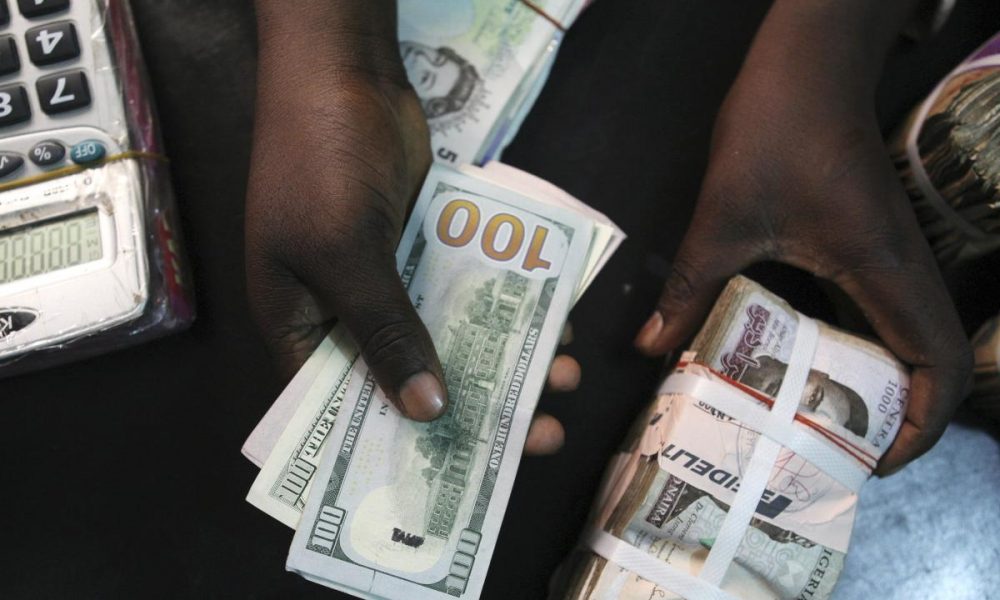 What is the Dollar to Naira Exchange rate at the black market also known as the parallel market (Aboki fx). See the black market Dollar to Naira exchange rate for 4th September, below. You can swap your dollar to Naira at these rates.
How much is dollar to naira today in black market?
Dollar to naira exchange rate today black market (Aboki dollar rate):
The exchange rate for a dollar to naira at Lagos Parallel Market (Black Market) players buy a dollar for N693 and sell at N700 on Sunday, 4th September, 2022, according to sources at Bureau De Change (BDC).
Please note that the Central Bank of Nigeria (CBN) does not recognize the parallel market (black market), as it has directed individuals who want to engage in Forex to approach their respective banks.
Dollar to Naira Black Market Rate Today
| | |
| --- | --- |
| Dollar to Naira (USD to NGN) | Black Market Exchange Rate Today |
| Buying Rate | 693 |
| Selling Rate | 700 |
Please note that the rates you buy or sell forex may be different from what is captured in this article because prices varies.
NNPC To Supply Dangote 300,000 Barrels/day For Next 20 Years
The Nigeria National Petroleum Corporation Limited (NNPC) will supply the Dangote refinery with about 300,000 barrels of crude oil per day for the next 20 years.
Naija News reports that the Group Chief Executive Officer, NNPC Ltd, Mele Kyari, said the corporation will have the first right of refusal to supply the Dangote refinery with the product for the next two decades.
He made this known in a chat with journalists when he appeared at the 49th Session of the State House Ministerial Briefing organised by the Presidential Communications Team, at the Presidential Villa, Abuja.
Kyari said the corporation had succeeded in locking down the huge supply as part of the Federal Government's means of guaranteeing sufficient petroleum products supply for Nigeria.
"We have secured the right to sell up to 300,000 barrels of crude oil to the Dangote refinery for the next 20 years. Not only that, by right, we also have access to 20 per cent production from that plant," he said.
Speaking further, Kyari claimed that stolen crude oil products were now stored in places of worship with the consent of the clergy, members and neighbours.
Kyari added that the spate of vandalism had prompted NNPC Limited to shut down its network of pipelines conveying petroleum products across theft-prone areas.
This article was originally published on Naija News