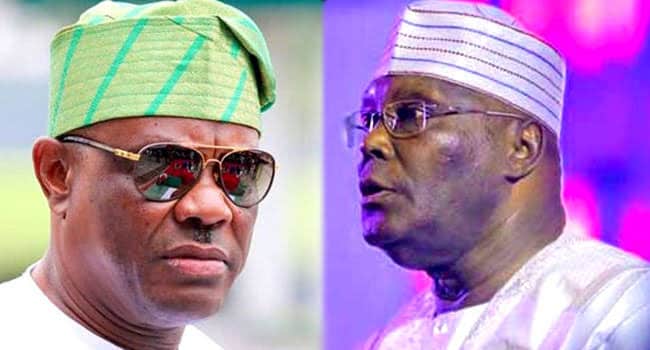 A former Minister of Women Affairs, Inna Ciroma, has said the Board of Trustees (BoT) of the Peoples Democratic Party (PDP) is doing its best to resolve the lingering crisis in the party.
Naija News reports that the main opposition party had been battling with issues between its presidential candidate, Atiku Abubakar and Governor Nyesom Wike of Rivers State.
The rift between the duo began after Atiku won the PDP Presidential primaries and picked Delta State Governor, Ifeanyi Okowa, as his running mate.
However, there have been steps to reconcile Atiku and Governor Wike which have not yielded any result.
The Rivers governor has also demanded the resignation of the PDP national chairman, Senator Iyorchia Ayu, in order to end the internal crisis, a call the former lawmaker has rebuffed.
Speaking on the party crisis, Ciroma said the PDP BoT is trying its best to ensure that the internal wrangling is resolved and does not affect the 2023 elections.
The former minister said the BoT is very critical in ensuring discipline in the party, adding that it is the conscience of the party.
She said, "They (BoT) are the conscience of the party, meaning they are the people that can caution members of the party, whatever position you hold. This is very critical in ensuring discipline in the party."
This article was originally published on Naija News