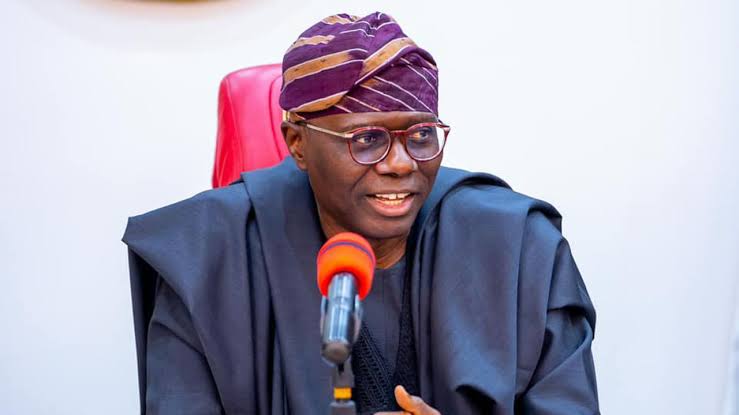 The Lagos State Commissioner for Physical Planning and Urban Development, Idris Salako, has tendered his resignation following the latest collapse of a seven-storey structure in the early hours of Sunday on Oba Idowu Oniru Street, near Palace Road in Oniru.
The Commissioner for Information, Gbenga Omotoso, made the announcement in a statement on Monday, adding that Governor Babajide Sanwo-olu accepted the resignation of the commissioner.
Even though the Governor of Lagos State, Babajide Sanwo-Olu, did not state with emphasis reason for his resignation, he said it was part of the restructuring of the ministry.
"This is a prelude to the restructuring of the Ministry and its agencies.
"Governor Sanwo-olu thanked the Commissioner for his services to the state and wishes him success in his future endeavours.
"The Governor warns all players in the sector to respect the law or face the consequences of any indiscretion, no matter who the perpetrators are," the statement read in part.
The Comissioner is said to be leaving the position following the recurring building collapses in state over the past few years.
Lekki Building Collapse
Two persons have been confirmed dead, several persons reportedly trapped under the rubble of a collapsed seven-storey building on the Oba Idowu Oniru Street, Lekki area of Lagos State.
Naija News reports that the seven-storey building was under construction when it collapsed in the early hours of Sunday, September 4, 2022.
In a situation report, the Permanent Secretary, Lagos State Emergency Management Agency (LASEMA), Olufemi Damilola Oke-Osanyintolu, said the operation had commenced on the site to rescue those trapped, adding that the Lagos State Response plan had been activated.
Two Die In Bariga Building Collapse
Recall that two children had reportedly died while three adults sustained various degrees of injuries following the collapse of a storey building on Adeleye Street, Lady Lark, Bariga area of Lagos state.
Naija News reports that the LASEMA Permanent Secretary, Dr. Olufemi Oke-Osanyintolu, in the situation report made available to journalists confirmed the development.
The incident occurred after the Ikoyi building collapse, in November 2021, which claimed more than 40 lives.
This article was originally published on Naija News