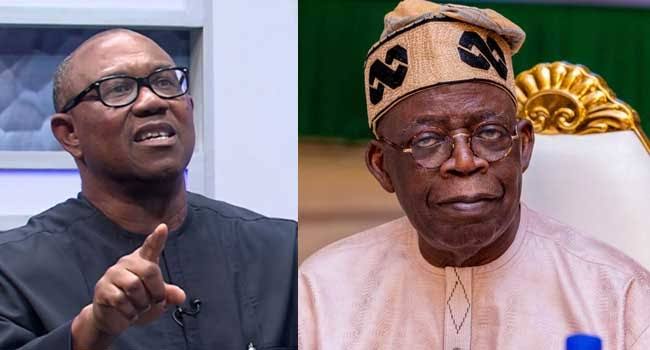 The Spokesperson for Peter Obi Support Network (POSN), Onwuasoanya Jones, has said the presidential candidate of the Labour Party, Peter Obi, is popular on both social media and the streets.
Naija News reports that Jones was reacting to a statement credited to the spokesperson, Tinubu Campaign Organisation, Bayo Onanuga, who reportedly said Peter Obi is a social media creation.
The POSN spokesperson told The PUNCH that Onanuga was already conceding defeat too early.
According to Jone, social media comprises youths who constitute the larger number of those who will vote in 2023.
He said, "Onanuga is conceding defeat too early. His statement is an admission of the obvious fact that Peter Obi is dominating the social media, and the truth is that the social media is where the majority of Nigerians, especially the youths, who constitute a larger number of those who will be voting in 2023, vent their opinions.
"Fortunately for us in the Peter Obi camp, we are maintaining an unassailable lead on social media. This is the same way we are going to win the election."
He said Peter Obi is a creation of Nigerians, adding that the Labour Party presidential candidate is popular because the people of Nigeria are convinced with the message of hope for a new Nigeria which he represents.
The group spokesperson claimed that in most rural parts of Borno, Niger, Adamawa, Osun, and every part of the country, Peter Obi is the anthem on everyone's lips.
Jones noted, ''The social media is not in Mars, it is a communication platform used by Nigerians, and these Nigerians are leaving no one in doubt about whom they wish to support as their President in 2023."
This article was originally published on Naija News