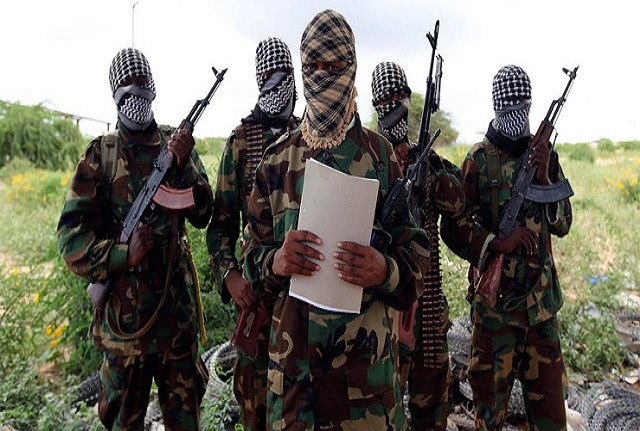 Islamic State West Africa Province (ISWAP) fighters have killed scores of Boko Haram terrorists in Borno State.
Naija News learned that ISWAP fighters opened fire on their Boko Haram rivals who were escaping military bombardment in the North East state.
It was learned that the terrorists were eliminated after running away from troops of the Nigerian military, who had earlier killed 200 Boko Haram fighters and their commanders in a military onslaught.
A source told Daily Trust that the military bombardment and the flood in the area forced Boko Haram insurgents to relocate to the east of Konduga Local Government Area of the state.
The source said ISWAP fighters attacked the terrorists and their family members when some of them sought refuge in Cina village, Bama Local Government Area of the state.
he added that on sighting the Boko Haram terrorists led by two commanders, ISWAP fighters started shooting at them.
"Unfortunately for the Jamā'at Ahl as-Sunnah lid-Da'wah wa'l-Jihād, an Islamic terrorist group and their families, they were attacked by their rivals, the ISWAP who occupied Cingori and Yuwe.
"They were in their hundreds; many of them without clothes or shoes. Only a few of them were holding arms. They had only four motorcycles, with two conveying their commanders. They looked very tired; some had their clothes soaked in rain.
"When the ISWAP fighters saw that there were women and children in their midst, they decided to allow Boko Haram to continue their journey. Shortly after they were given the chance, they moved toward the axis of Bulabulin," the source said.
This article was originally published on Naija News