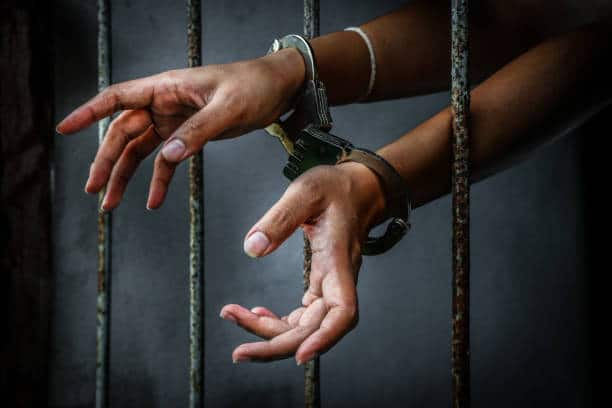 A 45-year-old woman has been remanded in a Kano correctional center for killing her grandchild.
The suspect, identified as Hauwa Ibrahim murdered the newborn with acid.
The defendant, who resides in Tugar Bala Ward of Bagwai LGA, was charged with murder, to which she pleaded guilty.
The prosecutor, Barrister Ahmed Muhammad had earlier told the court that the defendant murdered her grandson who is the child of her son's second wife because the first wife does not have a male child yet.
Muhammed said that the suspect decided to murder the baby of the second wife, Badariyya Ibrahim because she favours the first wife.
He said the defendant used acid to kill the child when his mother (complainant) went to the rest room.
The Magistrate, Haulatu Magaji Kankarofi, ordered the remand of the defendant and adjourned to October 4.
I Buy Them For N50,000 'Reverend Sister' Caught With 15 Children Speak
The Rivers State Police has apprehended a suspected child trafficker, Maureen Wechinwu, in her home at Aluu, Ikwerre Local Government Area of the state.
The 44-year-old woman who claims to be a Reverend Sister confessed to buying her victims for N50,000 each.
The police rescued over 15 children from the suspect's home.
The State Commissioner of Police, Friday Eboka, revealed that the children rescued from the suspected trafficker were aged between seven and nine, adding that the suspect would be prosecuted upon completion of investigations.
Eboka stated that it took over 24 hours before the children could share their experience of what had happened to them as it seem they were hypnotized and also tortured.
This article was originally published on Naija News