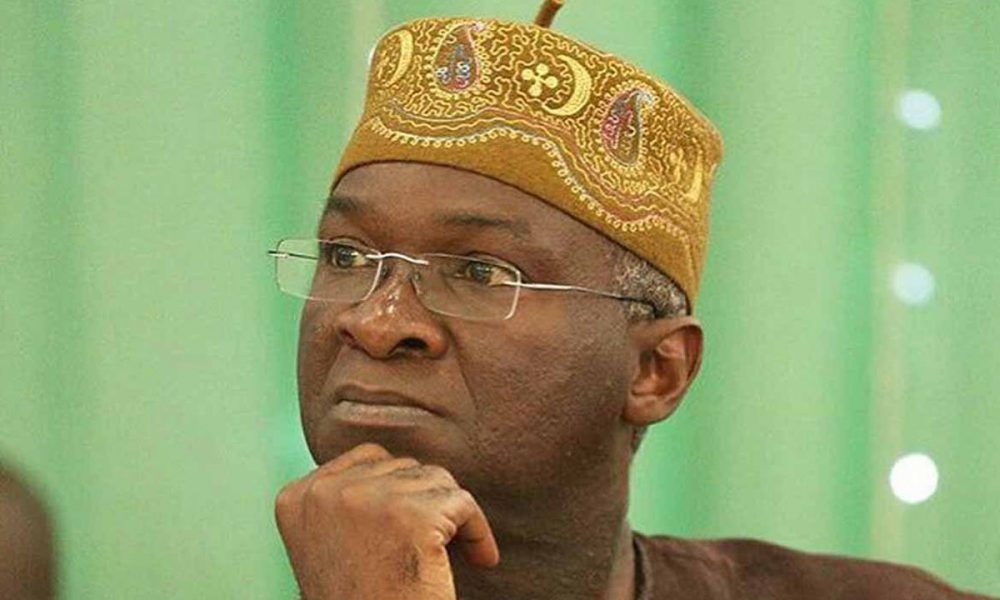 Former Lagos State Governor and Minister of Works and Housing, Babatunde Fashola has cautioned Nigerians to stop demeaning the country because of selfish interests in the 2023 election.
The Minister on Thursday stressed that there is no need to exaggerate the country's problems without providing solutions just to score cheap political points.
Naija News reports he made the submission while speaking in Lagos in an address at TheNiche Annual Lecture themed "2023 Elections and the Future of Nigeria's Democracy".
According to him, there's no need to keep on shaming the country before the international community as a strategy for winning elections.
He said: "We can win elections without exaggerating our problems. We can do so by offering credible service and well-thought-out solutions.
"We can win elections without disrobing our country before the global community."
Fashola insisted that election campaigns must be based on ideas and not fault-finding the nation or personalities.
The former Governor decried the increasing rate of online trolling, hate speeches, verbal abuse, personal attacks and reckless statements about ethnicity and religion ahead of the 2023 polls.
He reminded that elections would come and go but the consequences of words and actions might linger.
Atiku Has Support From A Presidential Aide – Wike
Governor Nyesom Wike of Rivers State has claimed that the Peoples Democratic Party (PDP) and its presidential candidate Atiku Abubakar are arrogant because someone in the presidency is backing them.
Speaking in Rivers State on Thursday, Wike said the same forces at the Presidency promised someone the presidential ticket of the All Progressives Congress (APC) but failed to deliver it.
According to him, the National Chairman of the party, Iyorchia Ayu, refused to honour his promise to resign because he was banking on the presidential backing.
He promised to reveal the identity of the person at the Presidency backing Atiku and the PDP.
This article was originally published on Naija News