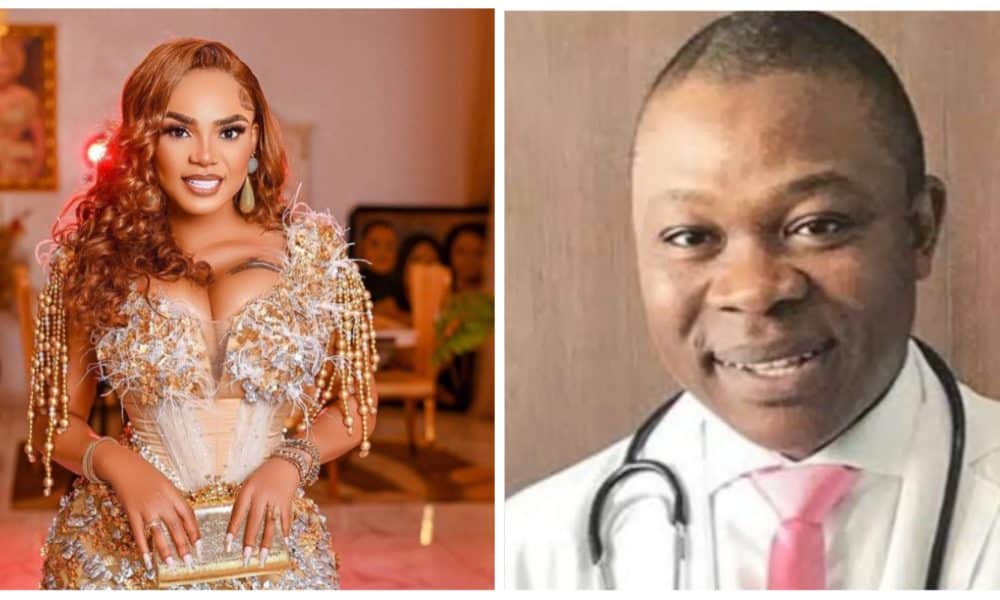 Nollywood actress, Iyabo Ojo, has reacted to the rape case involving a popular Lagos medical doctor, Femi Olaleye and his wife's 15-year-old niece.
Naija News earlier reported that Kate Henshaw, a few days ago, disclosed that Femi, during a recent event, opened up to her about his crashed marriage.
The doctor claimed that his wife knew his weakness and decided to set him up by bringing a 15-year-old girl into the house, and he had sexual relations with her.
Kate noted the doctor admitted to her that he committed the offence and she later spoke to the wife who gave details of how the girl was deflowered and threatened to remain silent over the issue.
Iyabo Ojo Speaks
In a lengthy post shared on Instagram, Iyabo Ojo expressed displeasure over the incident, urging the doctor to humbly submit himself to the authorities.
The single mother of two regretted that she had once supported the foundation of Femi, stating that he must pay for the crime.
The actress also called on the Lagos State Governor, Babajide Sanwo-Olu and the Nigerian police force to ensure that justice is served.
She wrote: "@drfemi CEO @optimalcancerfoundation you better go and turn yourself in jejely, if you can have the heart to molest, disvirgin & defile the girl when she was 15 years old for almost 2years, a young, innocent girl u raped multiple times, you better have the heart to do the time….
"My goodness!!! A man of your reputation and profession, Doctor la pe yin nowwwww, I'm totally disappointed in you walai … and to think i once supported your foundation is even annoying me the more….. since you think our children are your sex toys, we too will not leave any one of you brought to our notice alone, until you get punished for your crime, God will keep exposing all of you animals.
"@jidesanwoolu sir, kindly look into this matter, the onces you put in authority to protect the lives of our kids are not doing their job, they have been compromised & we won't keep quite, this girl must get justice
"@nigeriapoliceforce it's a big shame that this disgusting act continues to eat deep into our society always making it difficult for our innocent children to get justice, yet increasing the numbers of child molesters, rapist & rape apologist in our society, kindly help us do the needful sir, this man must not go unpunished."
This article was originally published on Naija News