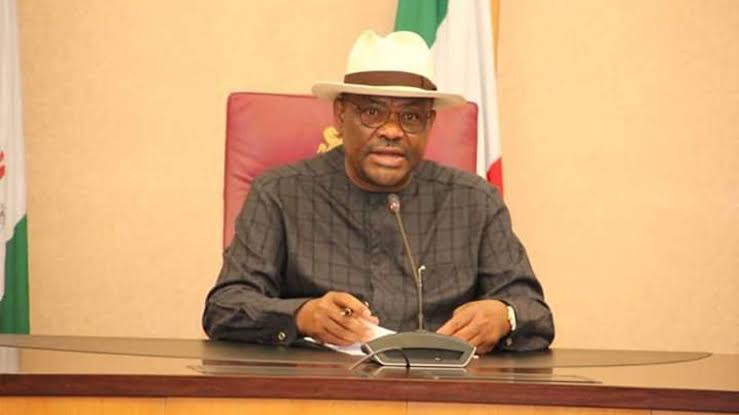 The Governor of Rivers State, Nyesom Wike has insisted that the chairman of the Peoples Democratic Party (PDP), Iyorchia Ayu, must step down despite the resignation of Walid Jibril as the Board of Trustees chairman.
Wike made this known on Thursday during the commissioning of Ahoada Campus of the Rivers State University in the Ahoada East Local Government Area of the state.
He reiterated his stance on Ayu's resignation, noting the reassurance of the presidential candidate of the PDP, Atiku Abubakar, when he won in May.
According to Wike, Atiku had assured him that Ayu must vacate his position as party chairman.
The governor said Walid Jibril's resignation as the Board of Trustees chairman won't stop his demand for Ayu's removal.
According to Wike, the issue at hand is that of justice and fairness, saying having produced the presidential candidate of the party, the north should not also hold on to the chairmanship of the party.
"This fight we will fight it to the end," the governor spoke during the occasion.
Wike, according to Channels TV, was at the occasion alongside his ally, Governor Seyi Makinde of Oyo State.
PDP Crisis
Wike and his allies, who have lamented the sidelining of the South in major positions of the party, had demanded Senator Iyorchia Ayu's resignation as the party's national chairman, amongst others, for the PDP to have peace.
Angered by calls for his resignation, Senator Ayu stated that those who want him out of office "are children."
Ayu, who had in 2021 said he would resign as PDP national chairman if a northerner became the party's presidential candidate, has stayed put despite the emergence of Atiku Abubakar as the party's presidential candidate from Adamawa (north-east).
This article was originally published on Naija News