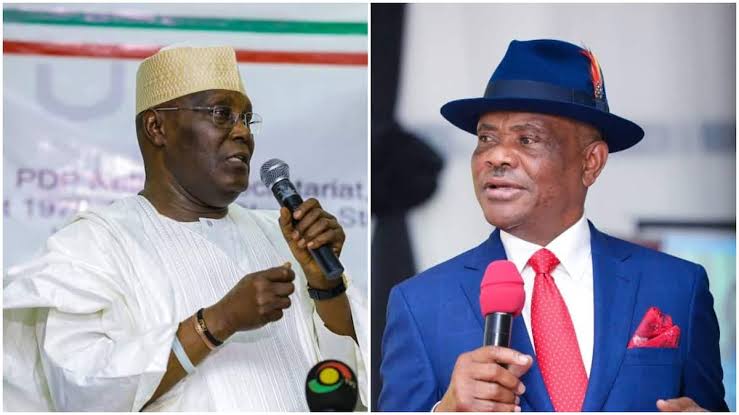 The Chairman of the Peoples Democratic Party (PDP) in Rivers State, Desmond Akawor on Thursday, spoke on the crisis rocking the party ahead of the 2023 general elections.
According to Akawor, the source of the crisis is not the Rivers State Governor, Nyesom Wike and the party's presidential candidate, Atiku Abubakar.
Former vice president, Atiku and Governor Wike in the past few weeks had been at loggerheads over the failure of the PDP National Chairman, Iyorchia Ayu, to resign.
The camp of Governor Wike had not been pleased with northerners taking over key positions in the party.
Wike's camp,  in its demand to support Atiku's presidential ambition, had insisted on a southerner taking over from Ayu if he eventually resigns.
Ayu, however, has insisted on remaining in office, claiming that he was elected to direct the party for four years.
He further stated that he would not allow people whom he called children to destroy the main opposition party.
Akawor, who spoke with the Daily Sun on the crisis in the party, said the issue in the party is between PDP and the south.
He noted that Governor Wike and his allies are fighting for Southern PDP governors to be treated fairly in the party.
Akawor added that it is not right that major positions in the party are held by northerners.
He said, "The presidential candidate is from the North; the National Chairman is from the North, the BoT Chairman is from the North. The Deputy National Chairman is from the North. This is the problem. So, people should get it right. The problem is not between the governor (Wike) and the presidential candidate (Atiku). It is between PDP and the South."
This article was originally published on Naija News