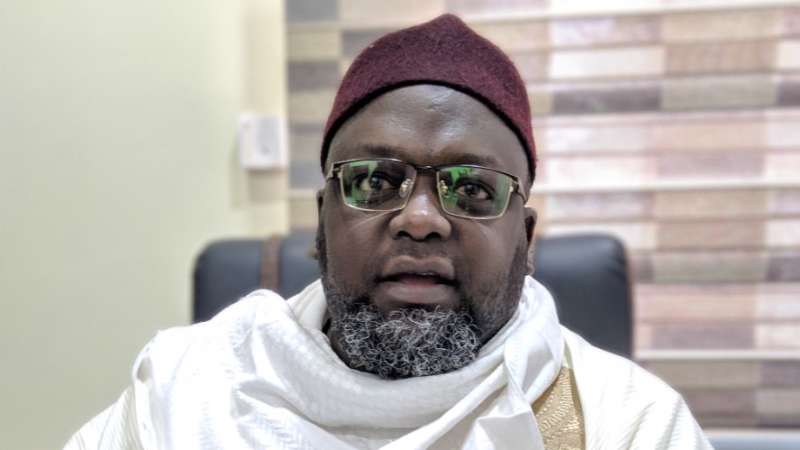 The Department of State Service (DSS) says it recovered incriminating materials at the residence of the lead negotiator between bandits and the families of the kidnapped Abuja-Kaduna train passengers, Tukur Mamu.
The spokesman of DSS, Peter Afunanya made this known to Daily Trust when asked about a raid carried out in the Kaduna house and office of Mamu in the hours of Thursday.
Speaking about the raid, DSS said so many incriminating things, including military accoutrements, large amounts of different currencies and denominations were recovered, saying the arrested publisher will be charged to court.
"So far, appropriate security agencies have executed valid search warrants on Mamu's residence and office. During the processes, incriminating materials including military accoutrements were recovered.
"Other items include large amounts in different currencies and denominations as well as financial transaction instruments. While further investigations continue, Mamu will, sure, have a day in court," Afunanya said.
The Raid
Recall that operatives of the Department of State Services, in the early hours of Thursday, raided the residence of Tukur Mamu in Kaduna State.
This is coming after the secret police confirmed the arrest of the bandit negotiator.
According to DSS, Mamu was arrested based on requests from Nigeria's Military, Law Enforcement, and the Intelligence Community to their foreign partners in Cairo, Egypt.
A witness who spoke with Daily Trust disclosed that operatives of DSS invaded Mamu's residence in about 20 vehicles.
The witness claimed that DSS carted away documents, phones and laptops during the invasion.
He further stated that people in Mamu's house were asked to sign a document, adding that they were not given the chance to read it before the document was taken back.
Mamu's Arrest
The DSS arrested the aide to the controversial Islamic cleric, Sheikh Abubakar Ahmad Gumi on Wednesday.
Mamu was picked up by DSS from the Malam Aminu Kano International Airport in Kano upon his deportation from Egypt.
Mamu was said to be on his way to Saudi Arabia with his family members for lesser Hajj before he was arrested and detained by Egyptian authorities for 24 hours.
He was arrested by heavily armed operatives stationed at the entrance of the international wing of the Kano at about 1:55 pm.
Meanwhile, the secret police has beefed up security around its facility in its Abuja headquarters.
This article was originally published on Naija News